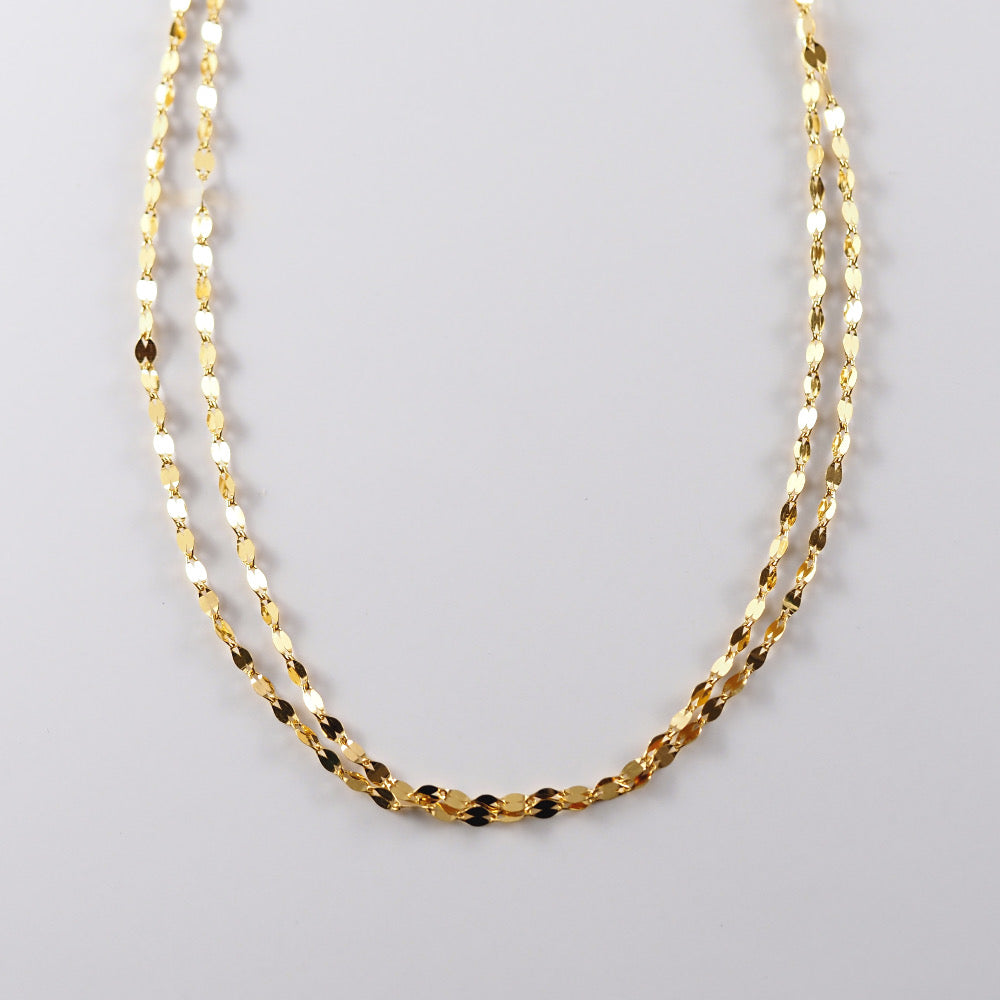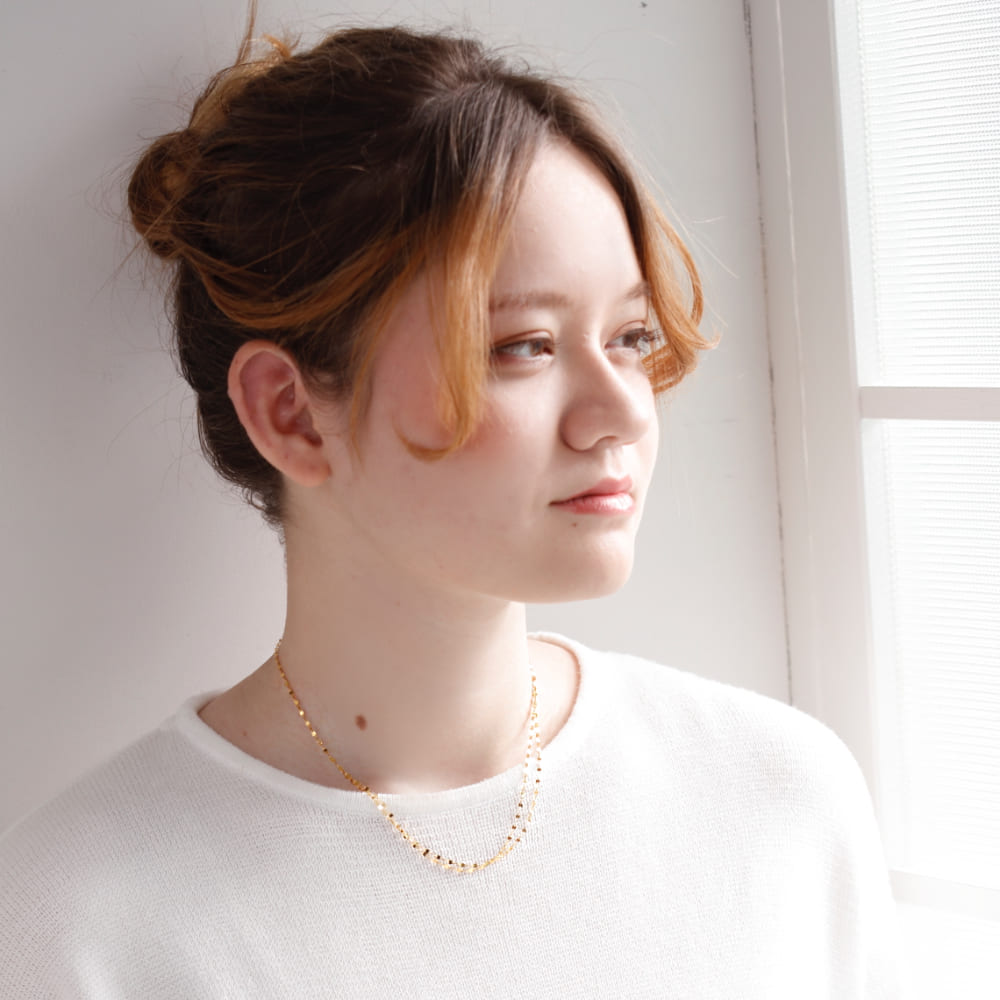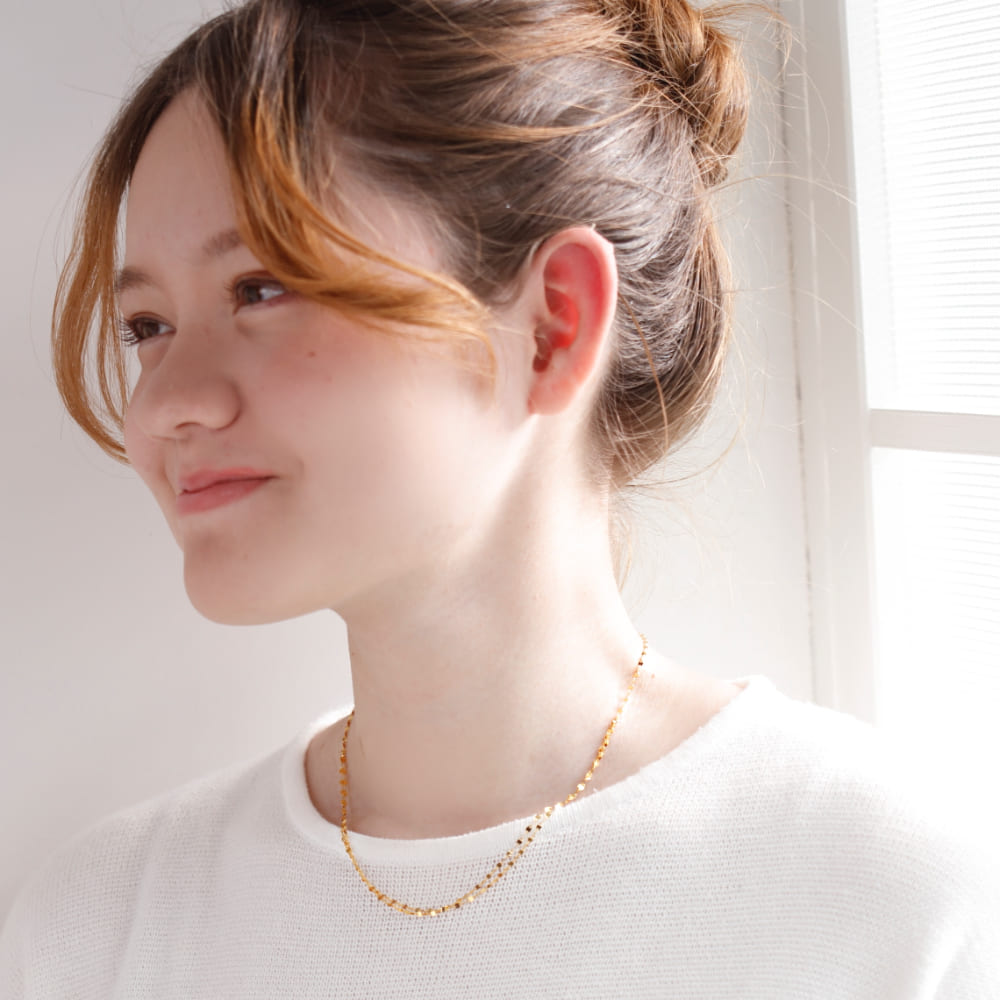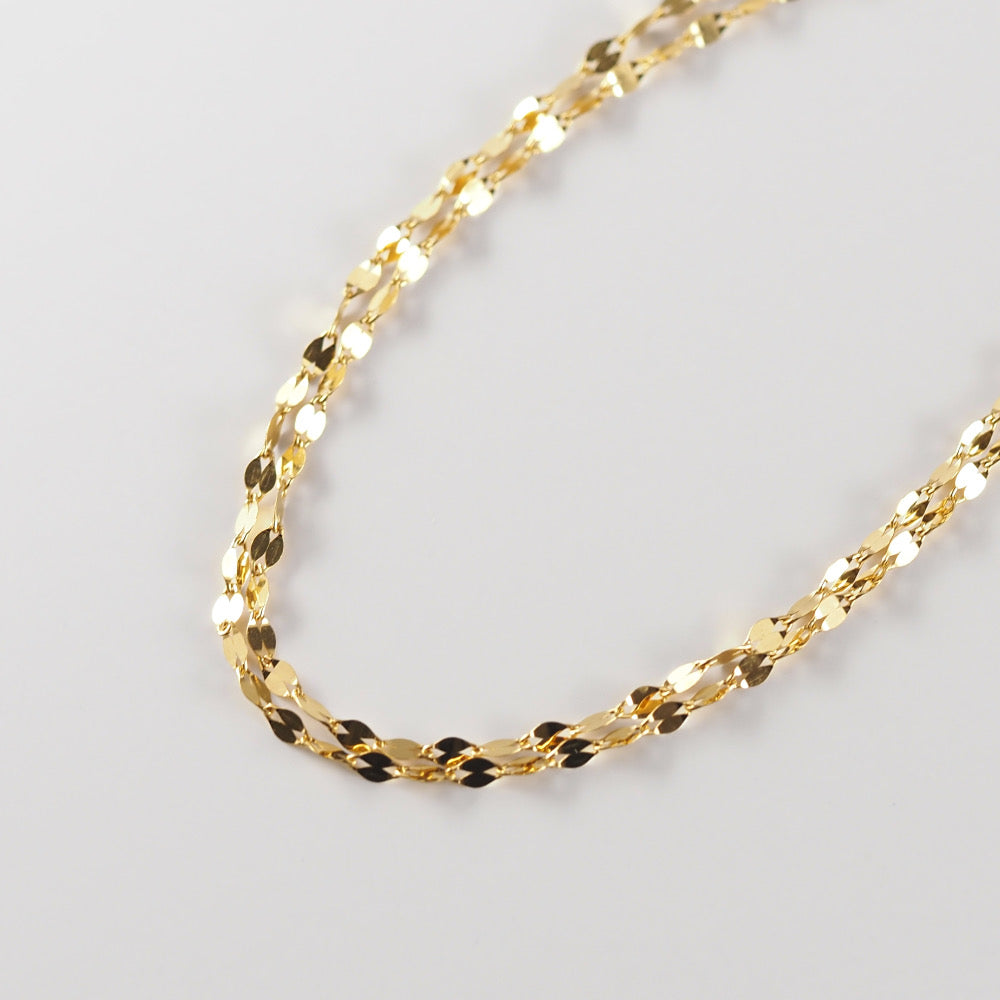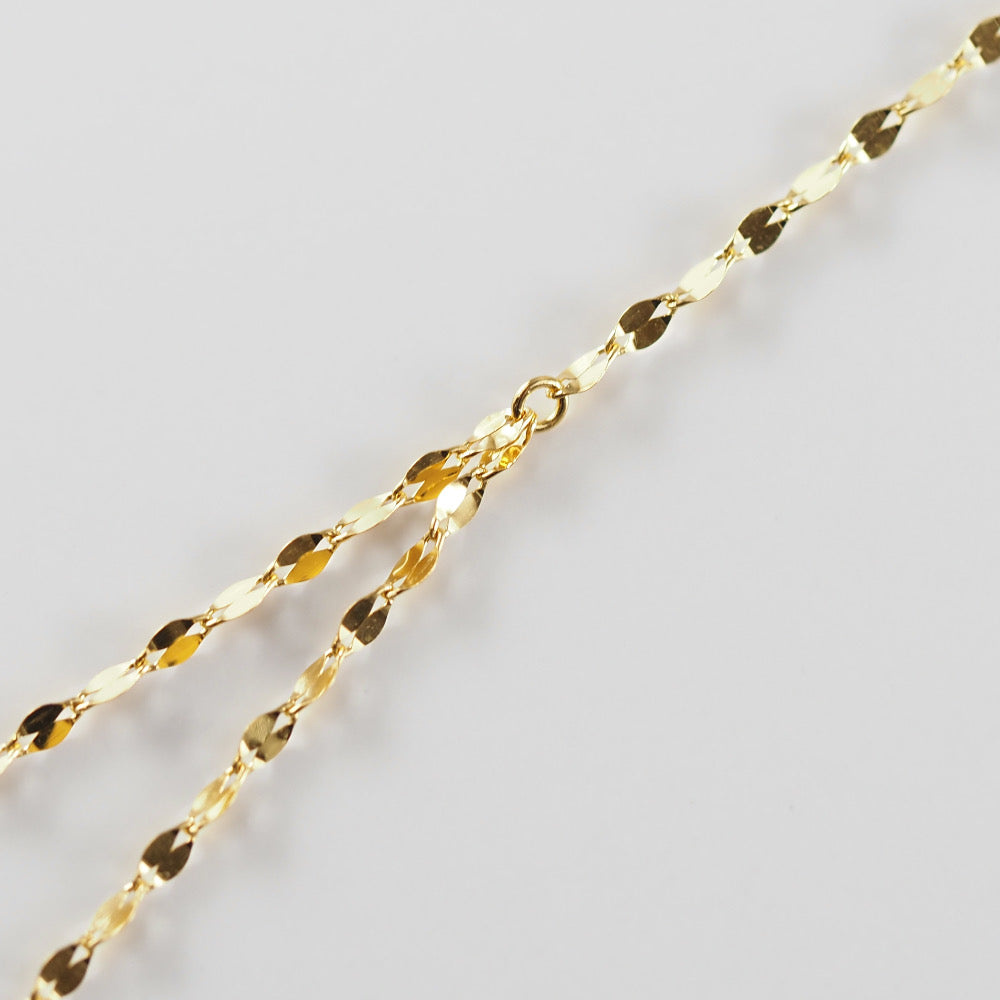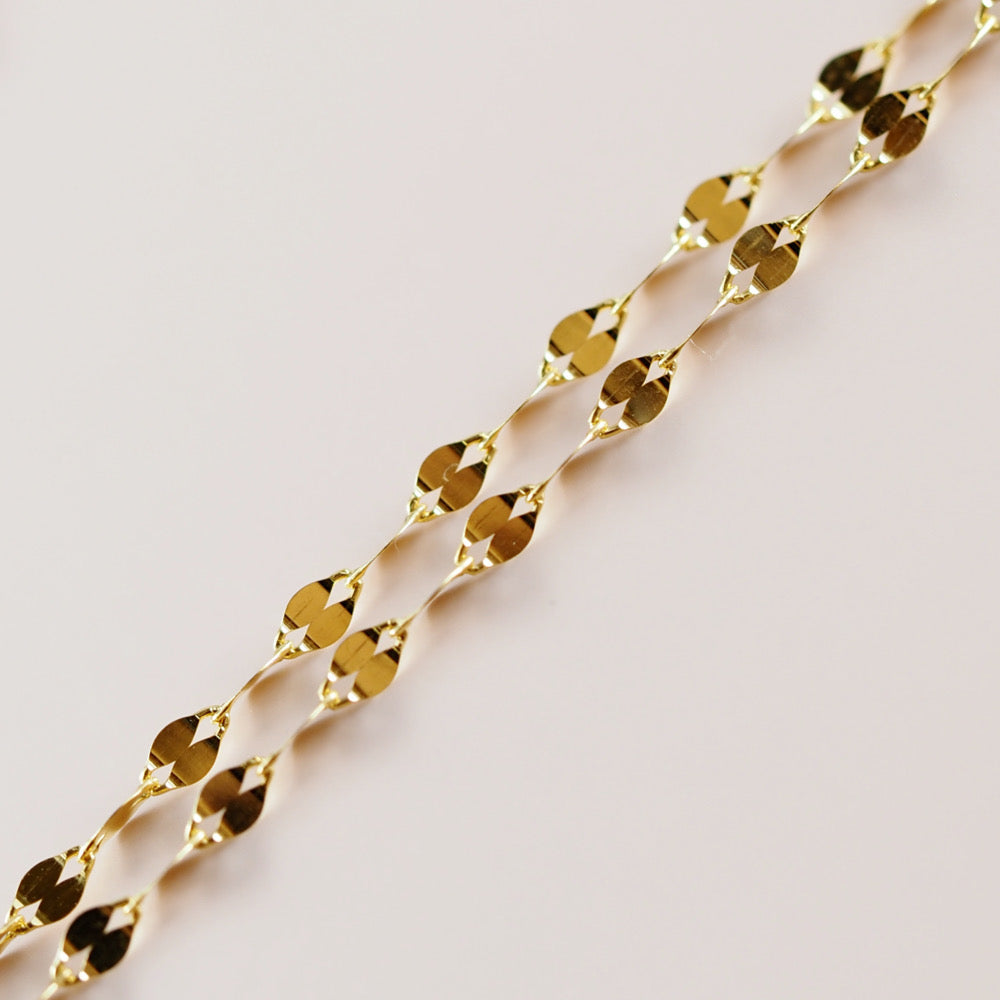 K24 pure gold/pure gold 2 Necklace
K24 Pure Gold Double Necklace

K24 pure gold necklace. The parts are sparkling and have a beautiful design with two volumes.
The top part is 10 cm long and double. At 42 cm, you can use it comfortably.
24k gold boasts nearly 100% pure gold content, so the shine is permanent without tarnishing lasts for It features a deep color.
A necklace that can be used daily as a gift or for yourself.
[Size]
K24 chain: total length: 42cm (10cm x 2)
Width: about 1.7mm
Weight: around 1.9g

[Material]
K24

[Others]
*Made to order In some cases, it will be shipped within 4 to 5 weeks.
*K24 material is softer than K18. Please be careful not to rub strongly with cleaners containing abrasives.
*Adjuster can for size adjustment is not included.
共有する