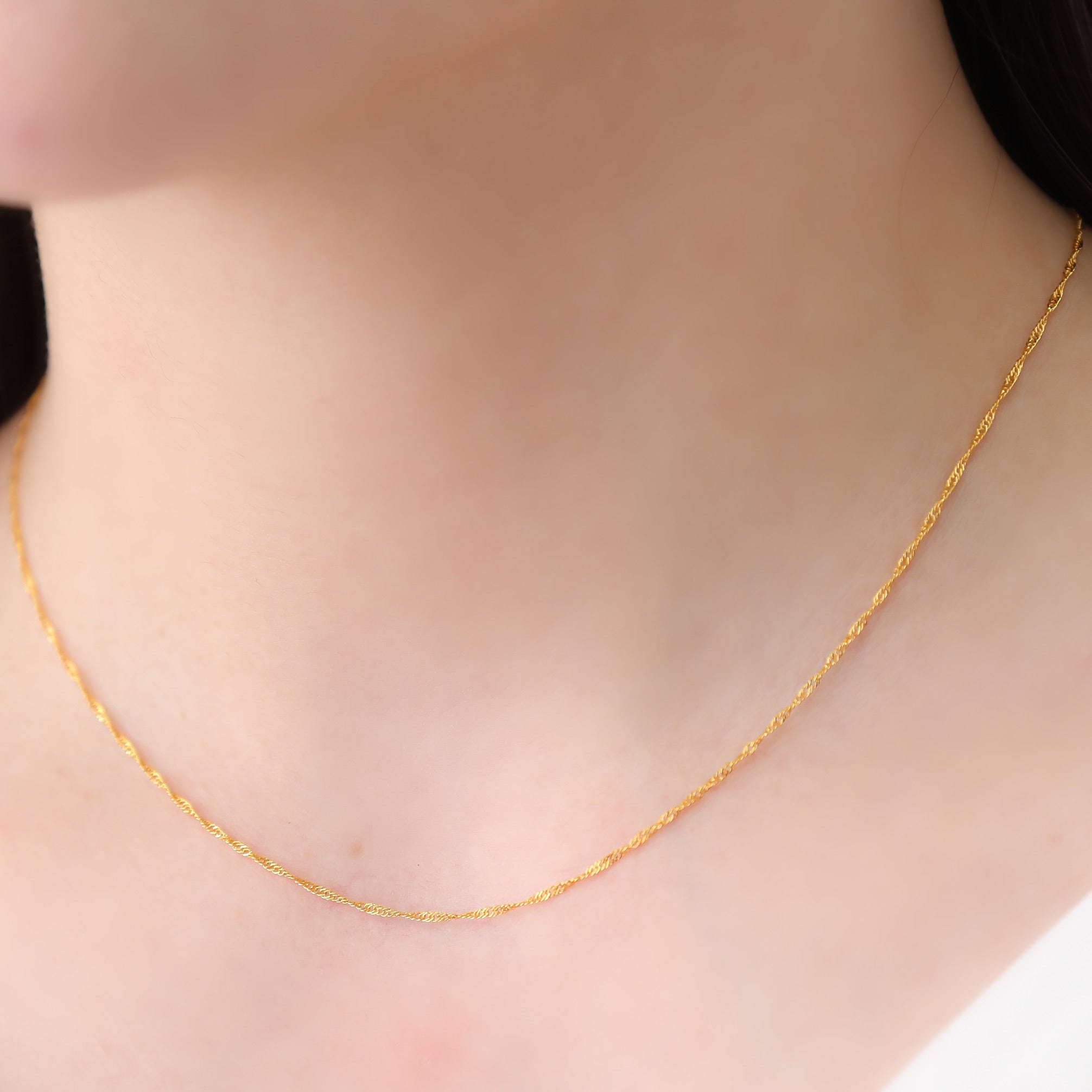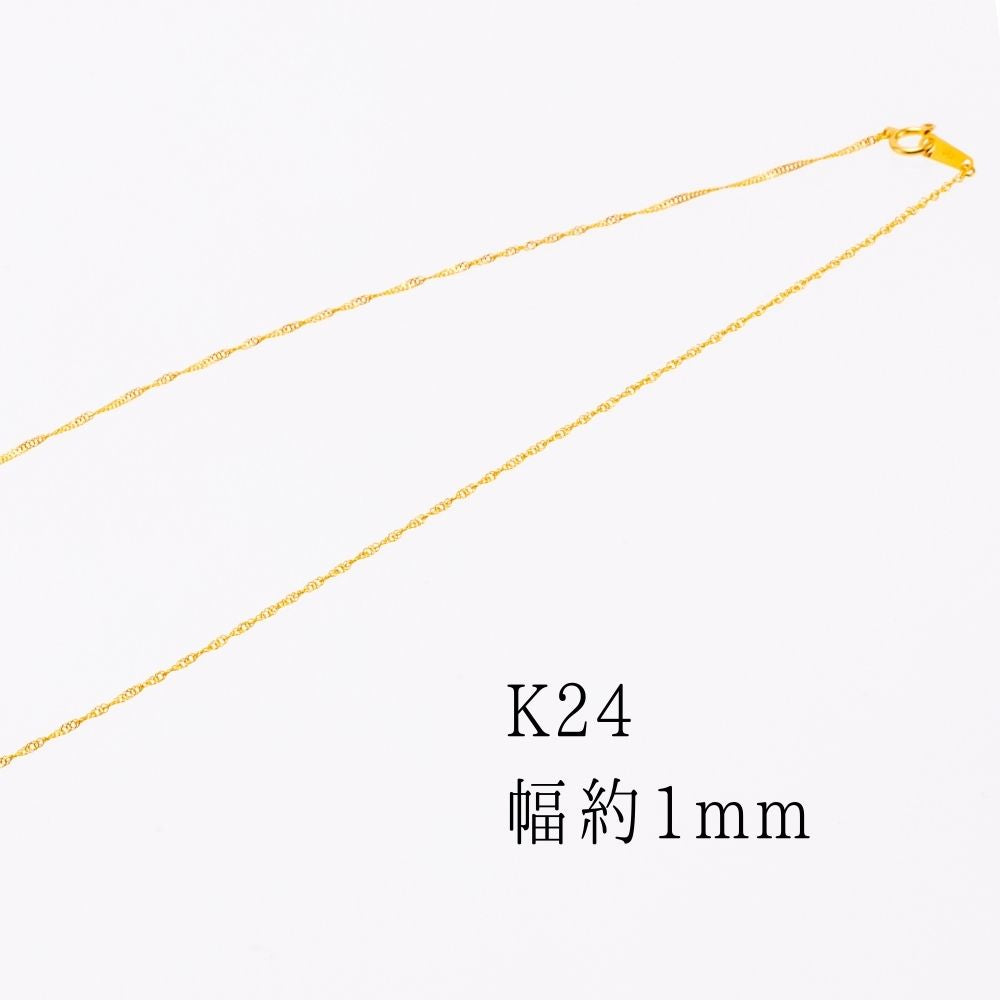 K24 pure gold/pure gold Necklace
K24 Pure Gold 42cm Necklace

K24 solid gold necklace.
It is a screw type and has a beautiful design with glitter and shine.
At 42cm in length, you can use it comfortably.
24k gold boasts nearly 100% pure gold content, so the shine is permanent without tarnishing lasts for
A simple daily necklace that is perfect as a gift or for yourself.
[size]
K24 chain: total length 42cm
width: about 1mm
Weight: about 1.4g

[ Material]
K24

[Others]
*K24 material is softer than K18,Be careful not to use abrasive cleaners
*Does not include an adjuster ring for size adjustment
共有する