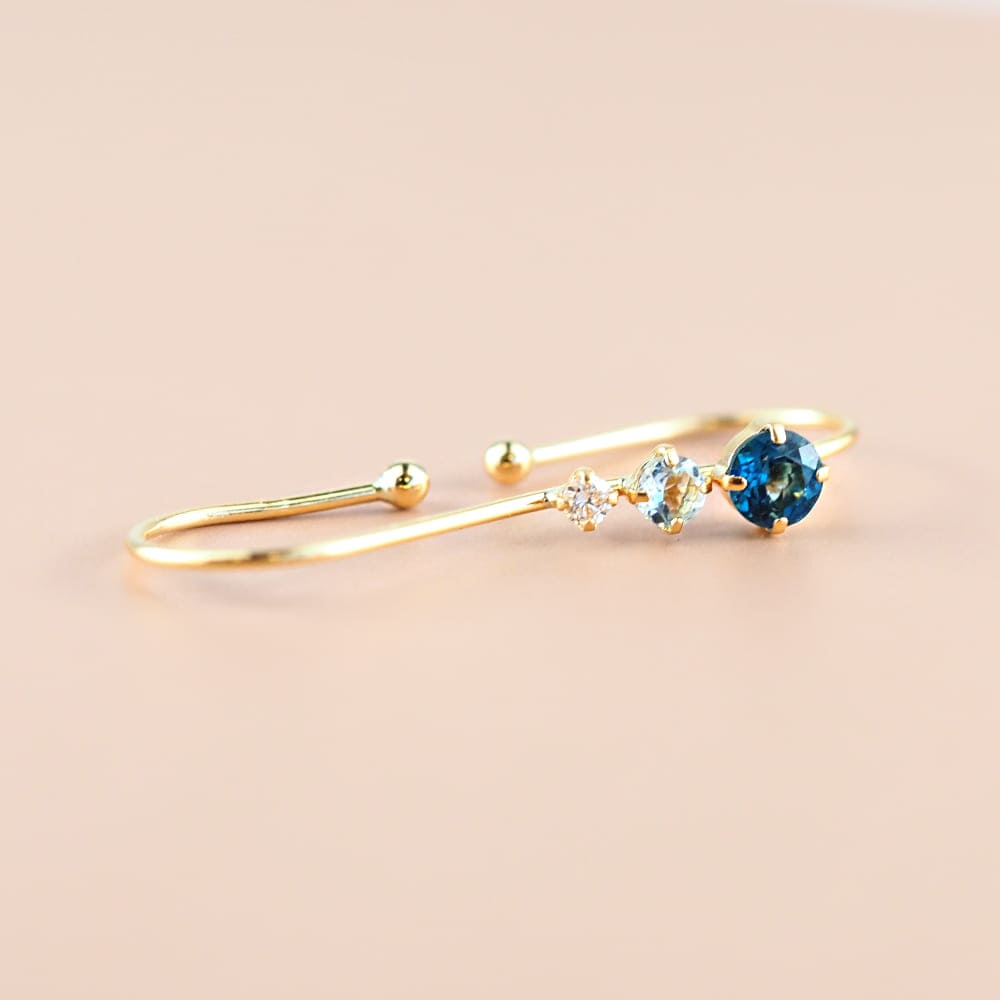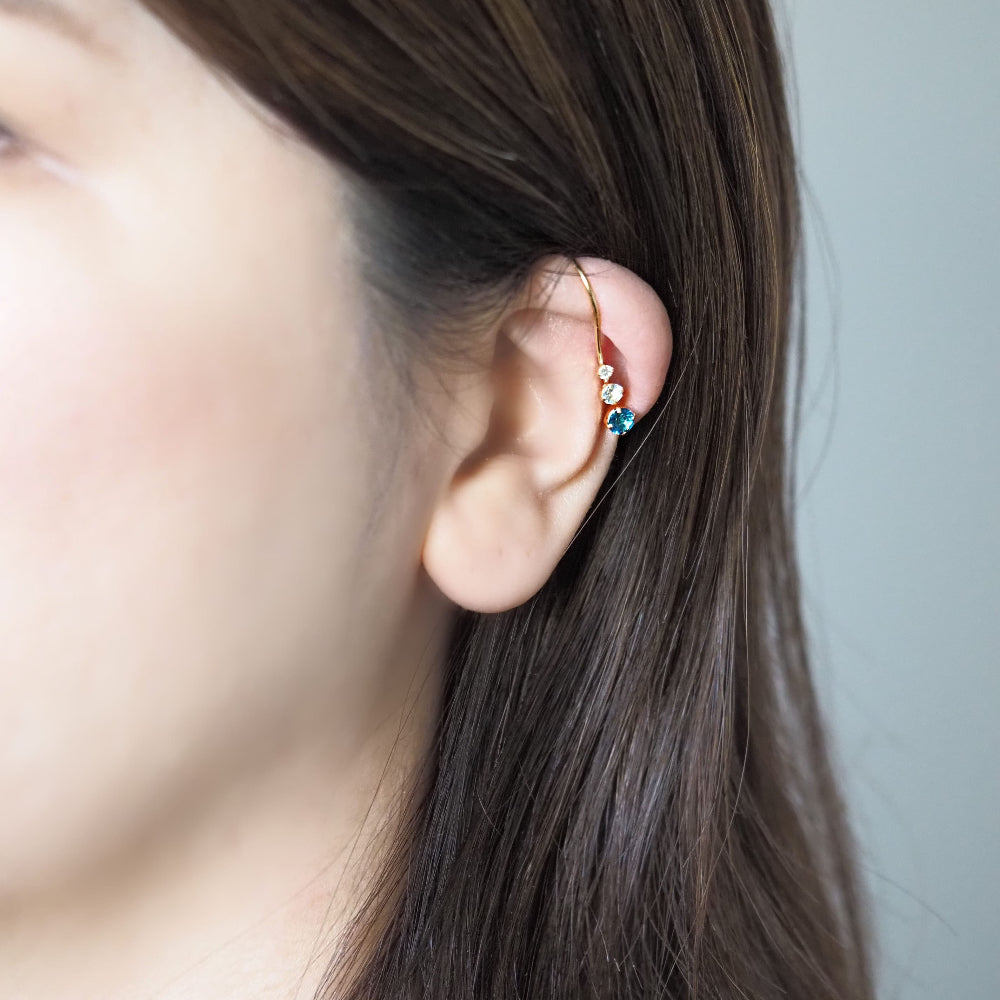 K18 Luna/Luna earlap cuff
K18 Colored Stone Ear Wrap Cuff

18K material ear wrap cuffs. These ear cuffs are designed to cover your ears.
Uses deep, dark London blue topaz, refreshing sky blue topaz, and natural diamonds. It is light and comfortable to wear and can be used daily.
[Size]
London BT: 4mm/Sky BT: 3mm/Diamond: 2mm
Width: Approx. 1cm/Length: Approx. 3.2cm
Line Thickness: Approx. 1mm
Weight: Approx. 0.9g

[Material]
K18YG Others]*Due to monitor settings, colors may differ slightly from actual.
共有する