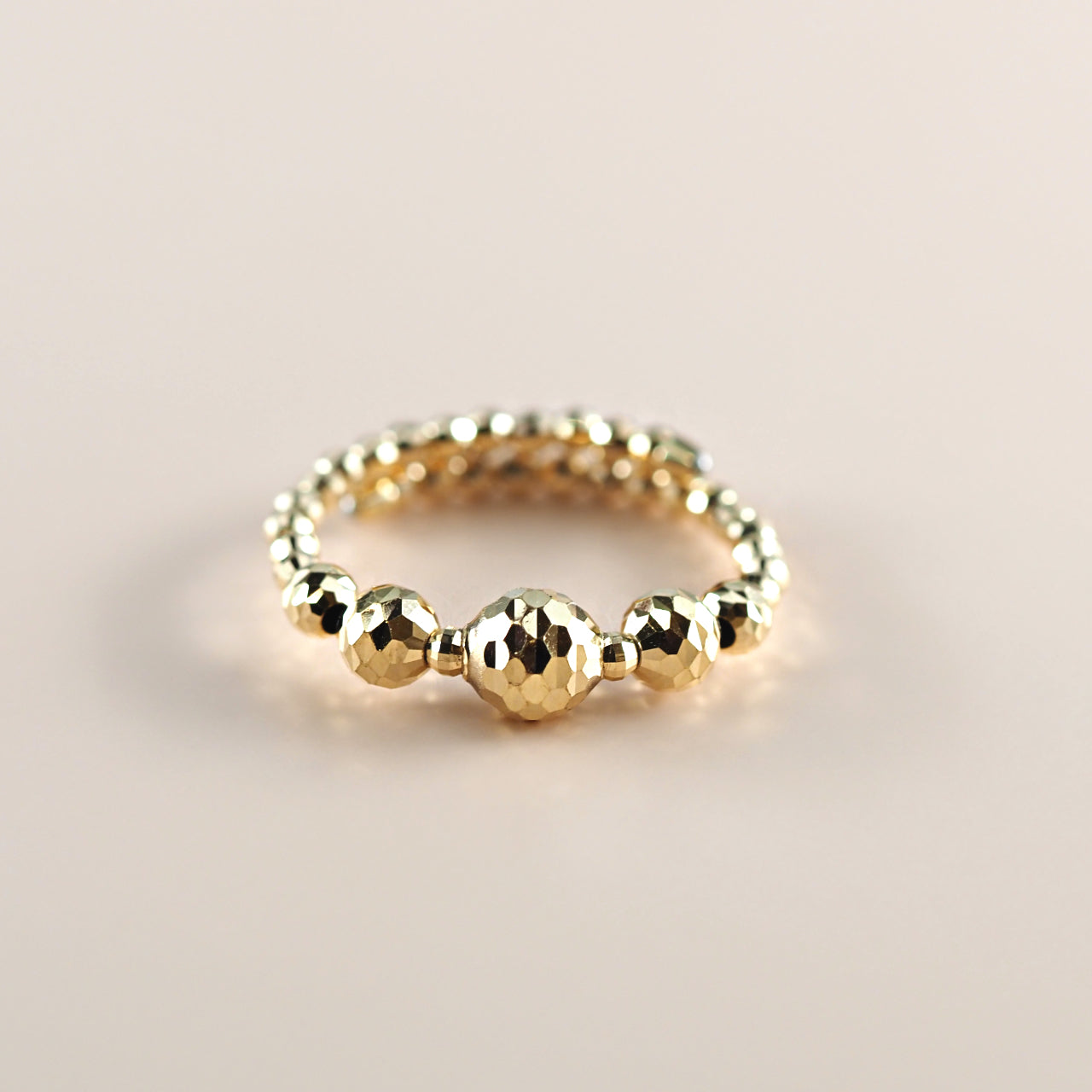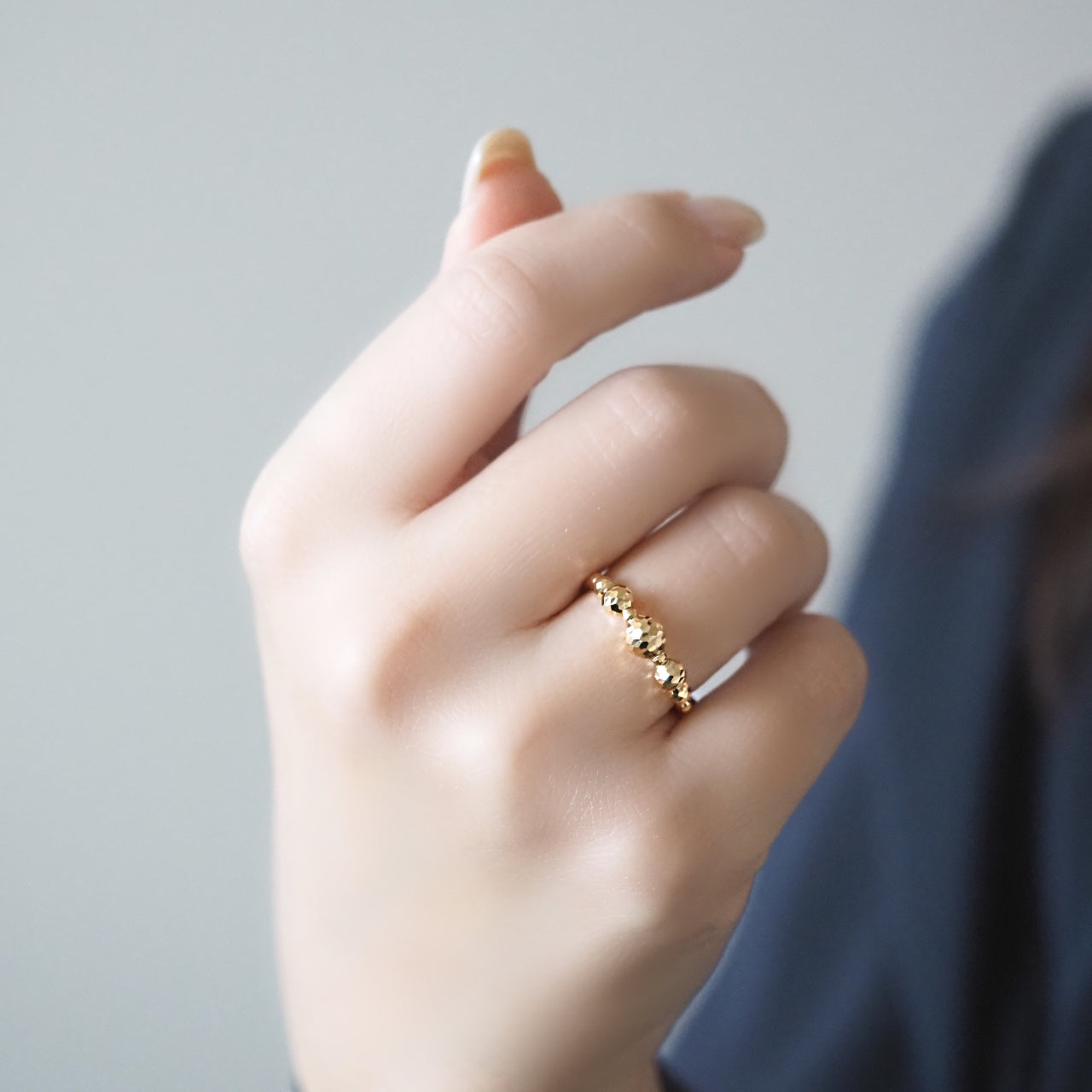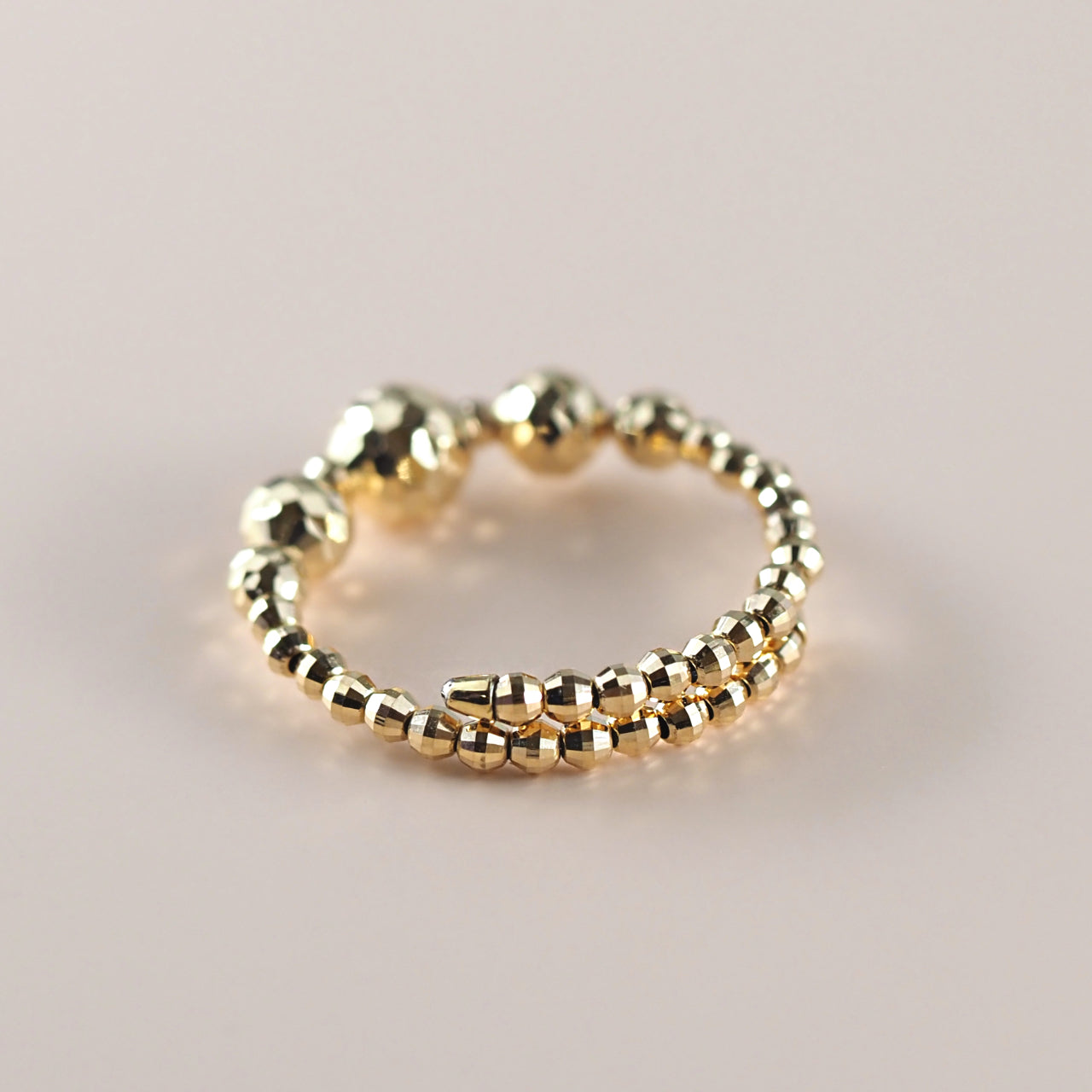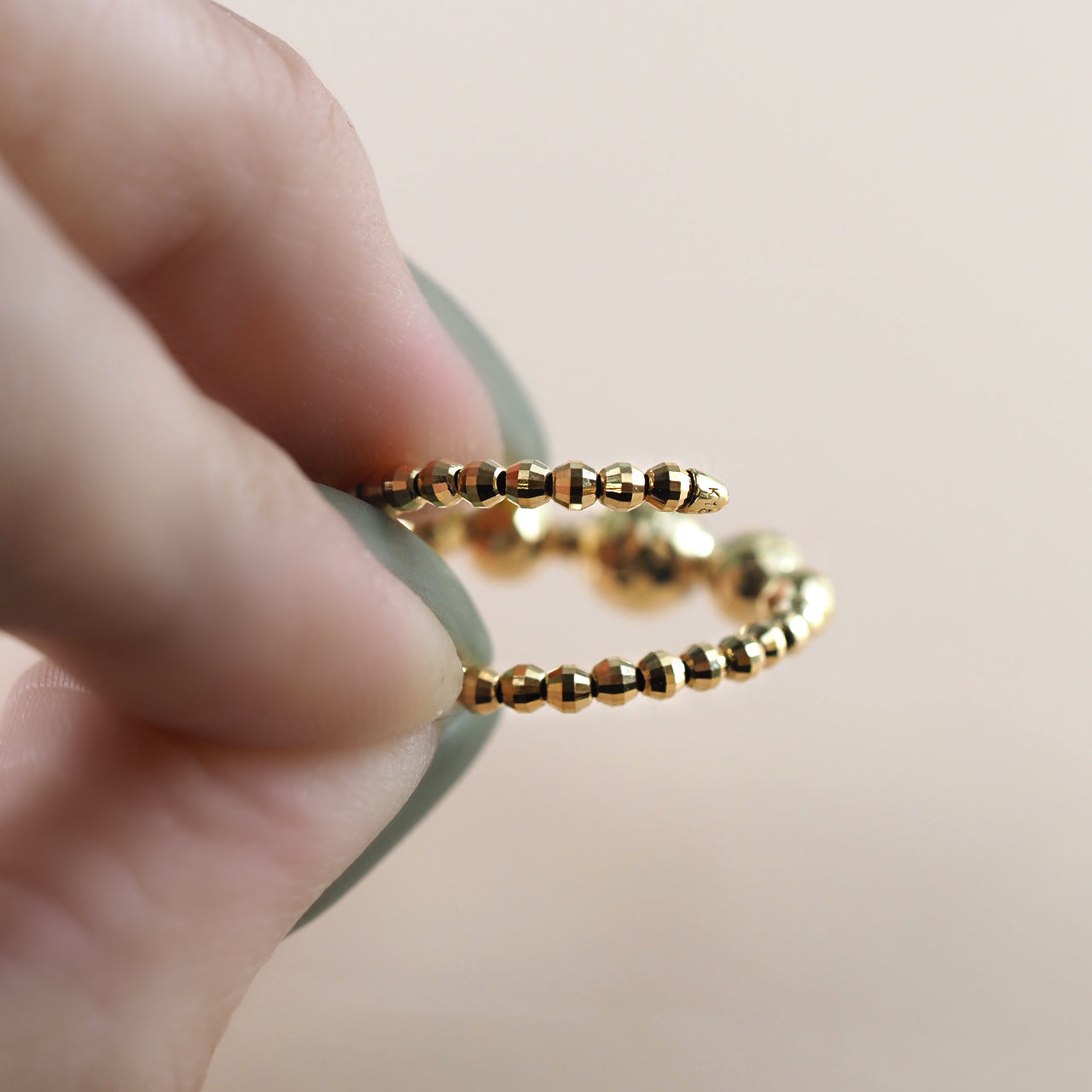 K18 Honeycomb/Honeycomb Ring
K18 free size glitter ring

The ring is free size and elastic with shape memory, so it is easy to wear.
It is a mirror ball with a honeycomb pattern that shines brightly.
Hexagons, also known as honeycomb patterns or tortoiseshell patterns, are popular motifs that are said to bring good luck.
Use the honeycomb cut round ball ring simply for daily use.
[Size]
Free size for #8~15
Honeycomb ball: 2.5mm 3mm 5mm

[Material]
K18YG

[Others]
*Due to monitor settings, the color may differ from the actual product. It may be slightly different.
共有する