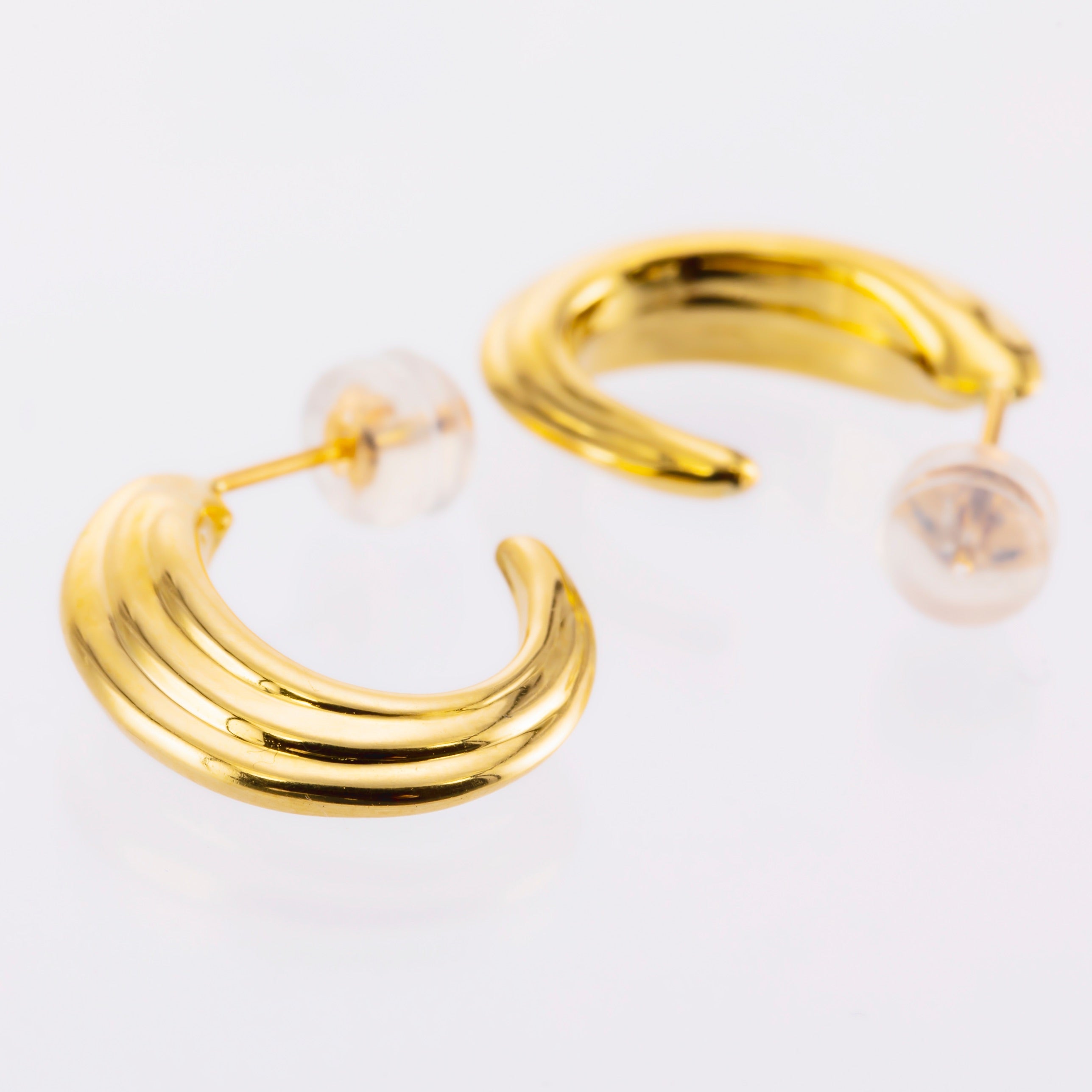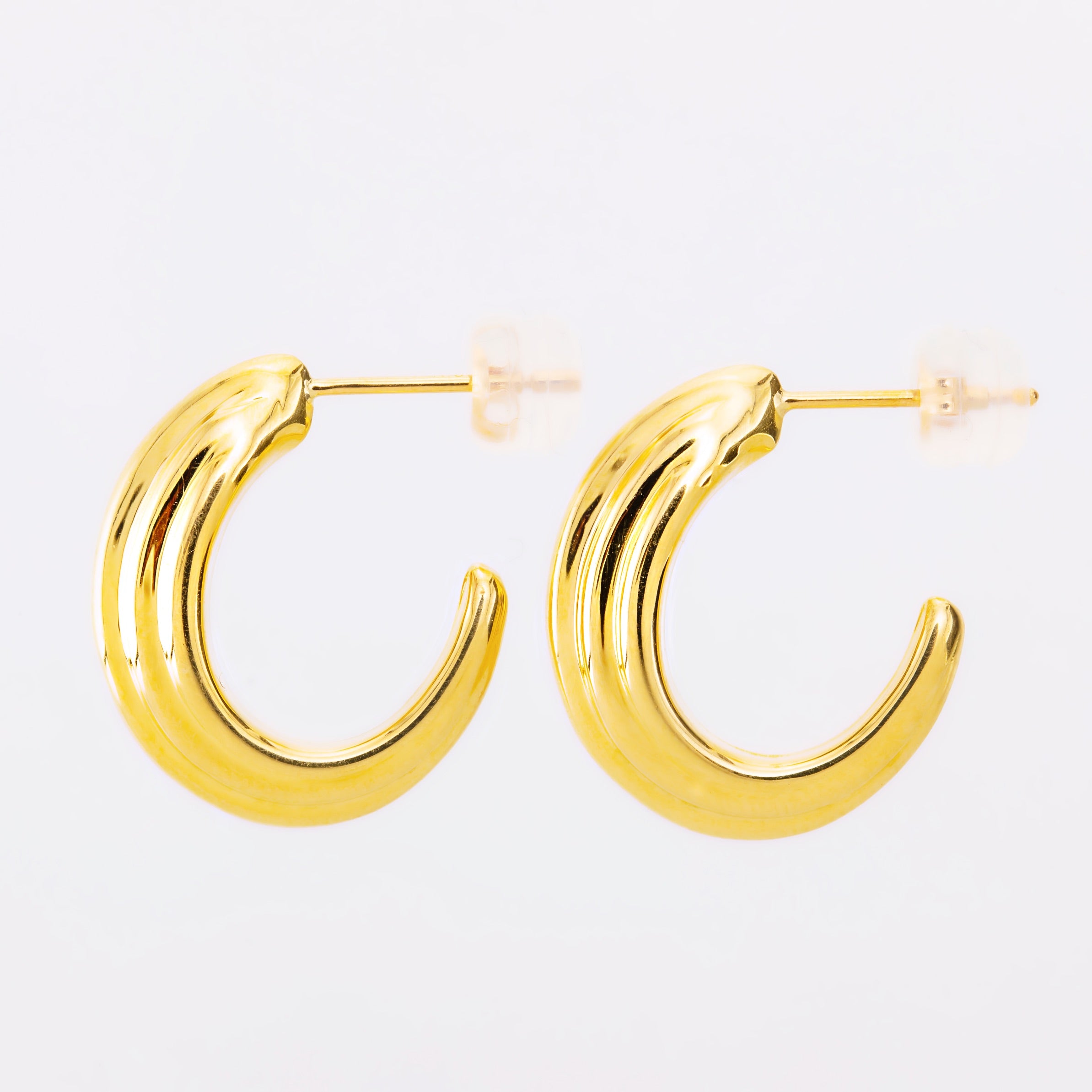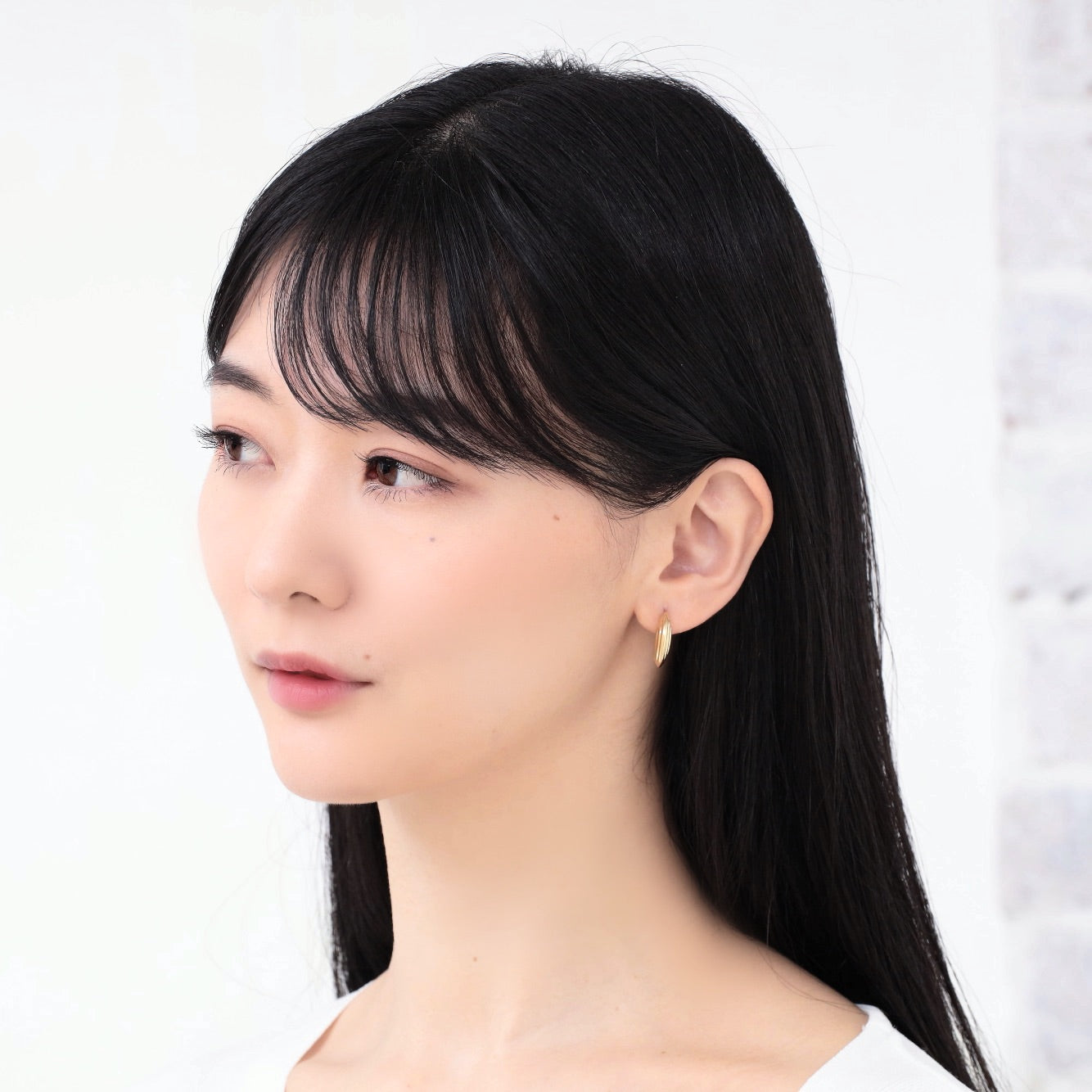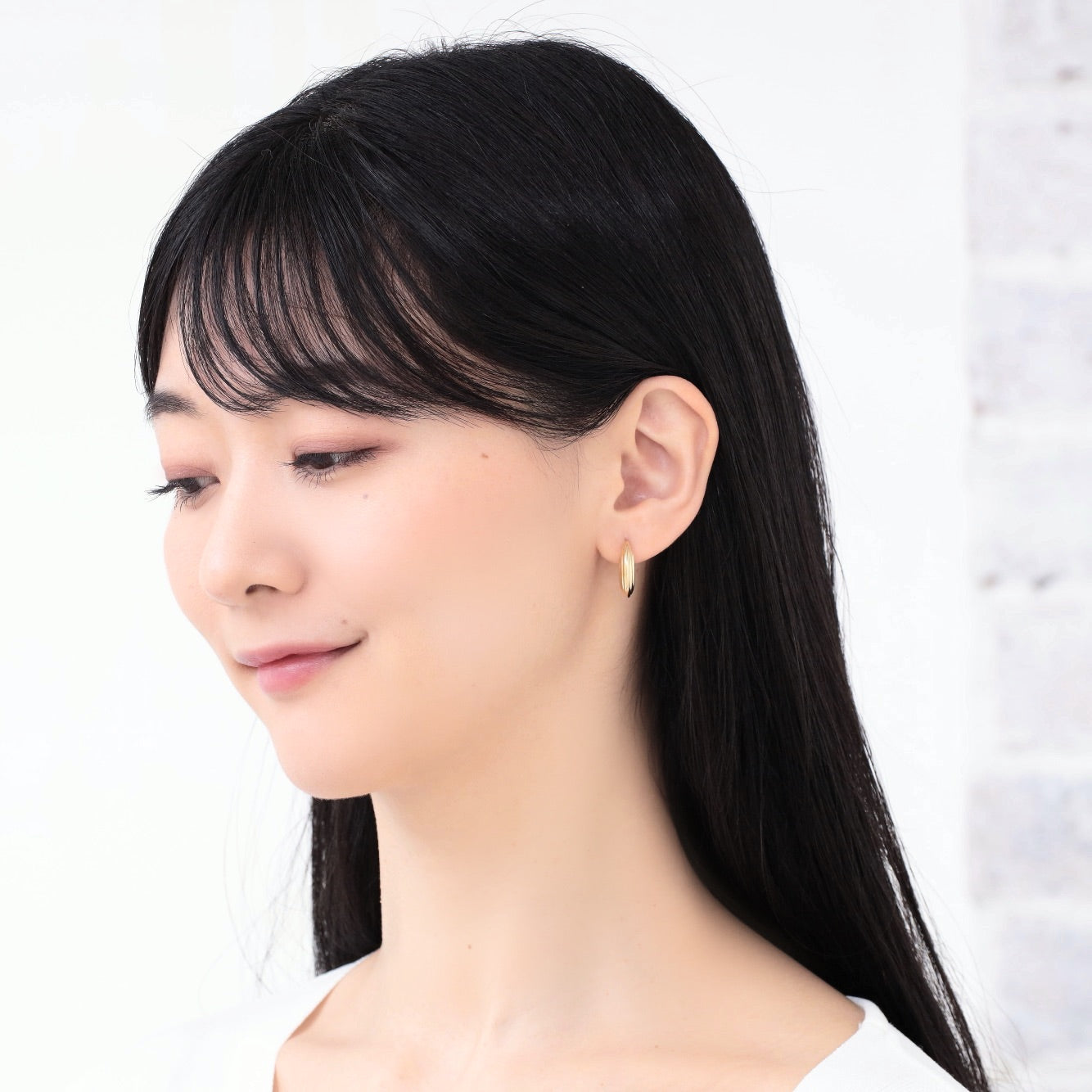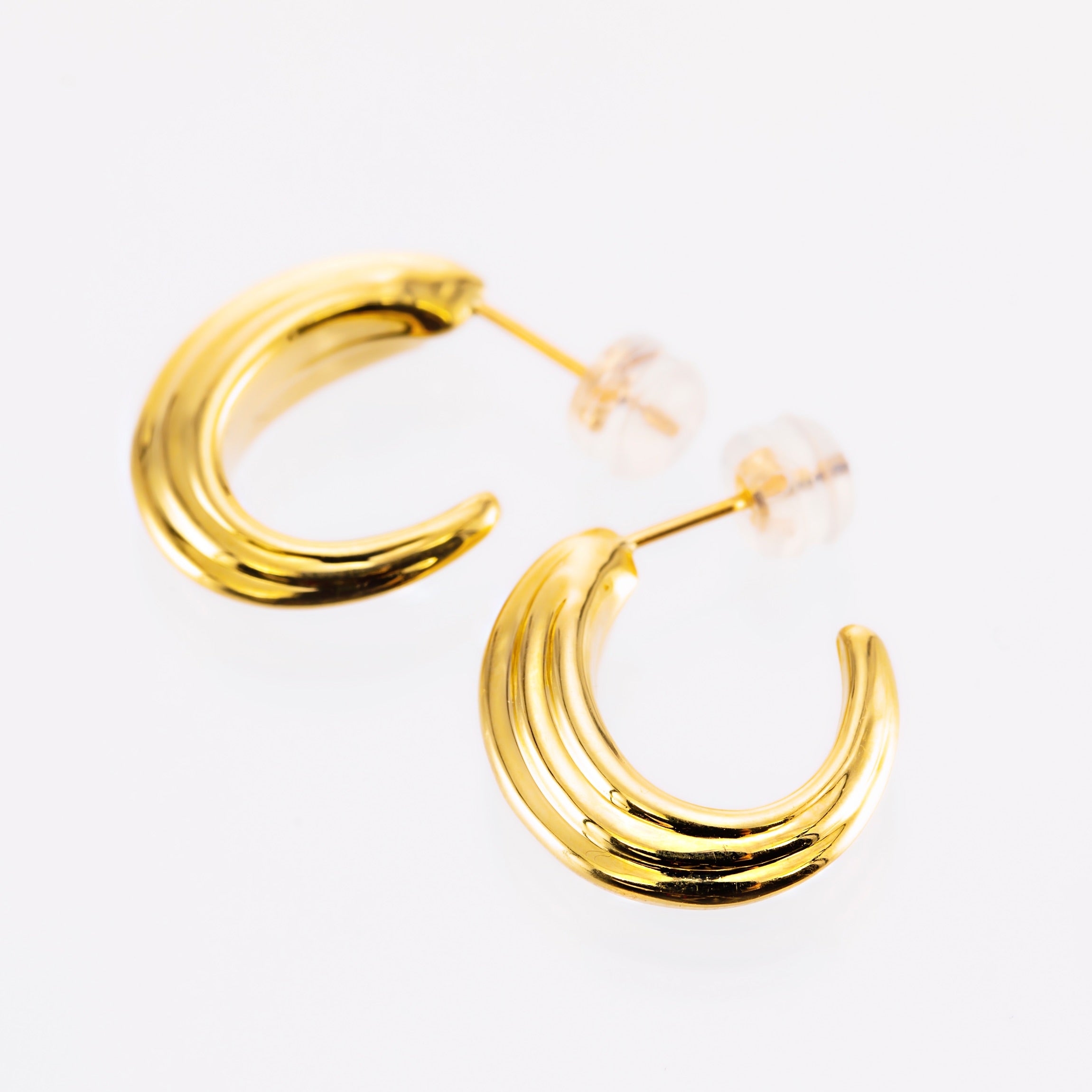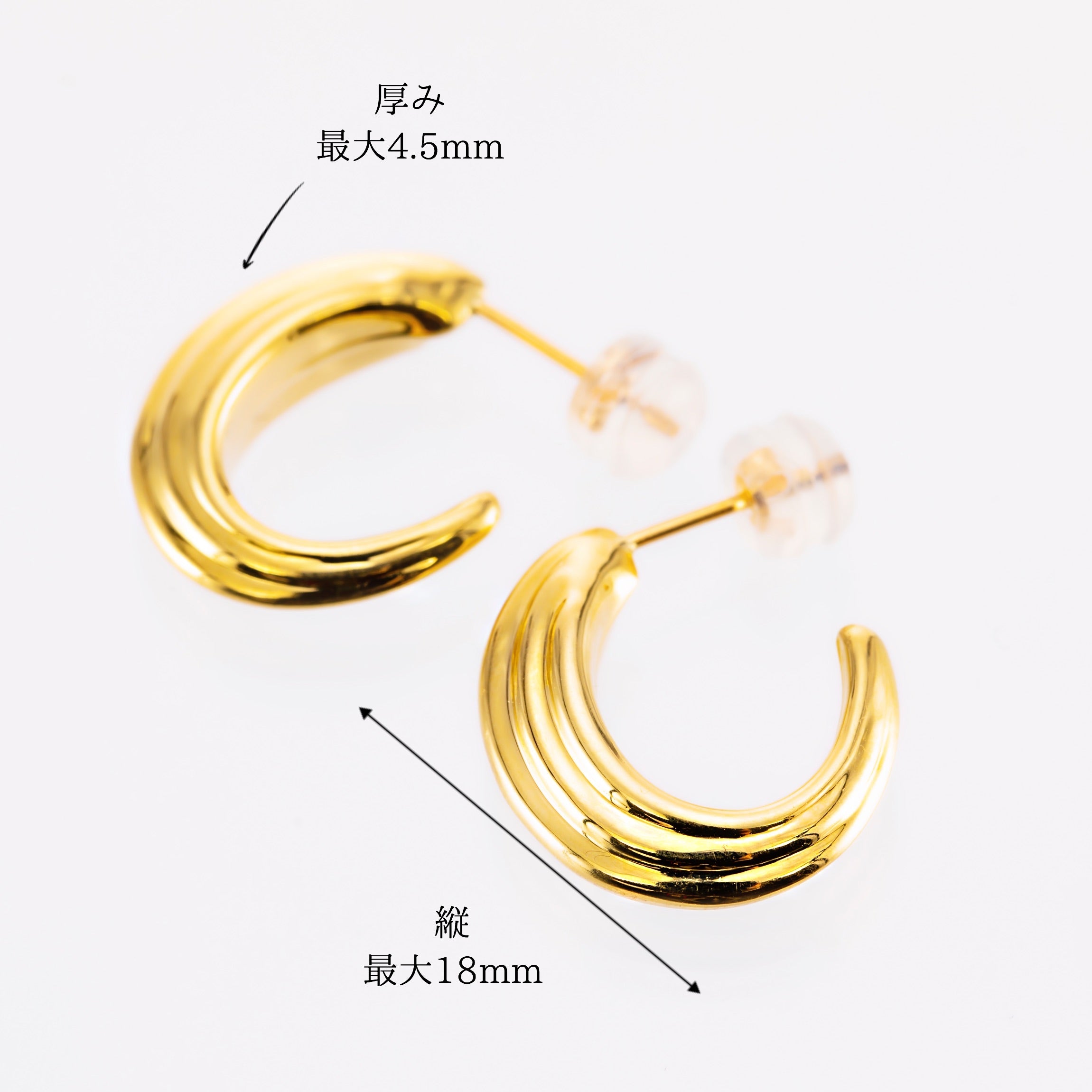 Volume earrings with a luxurious feel of base metal
These volume earrings are made of K18.
They are light and comfortable to wear, and the size is easy for everyday use.
The vertical stripe line like a cocoa nut is very attractive.
The three-dimensional form allows you to enjoy the beautiful luster of the base metal both in front and to the side.
The simple design blends in naturally, making it easy to use both in daily life and at the office.

Size: 18 mm (length) by 4.5 mm (thickness)
Post: length 10.0mm, thickness 0.7mm

共有する