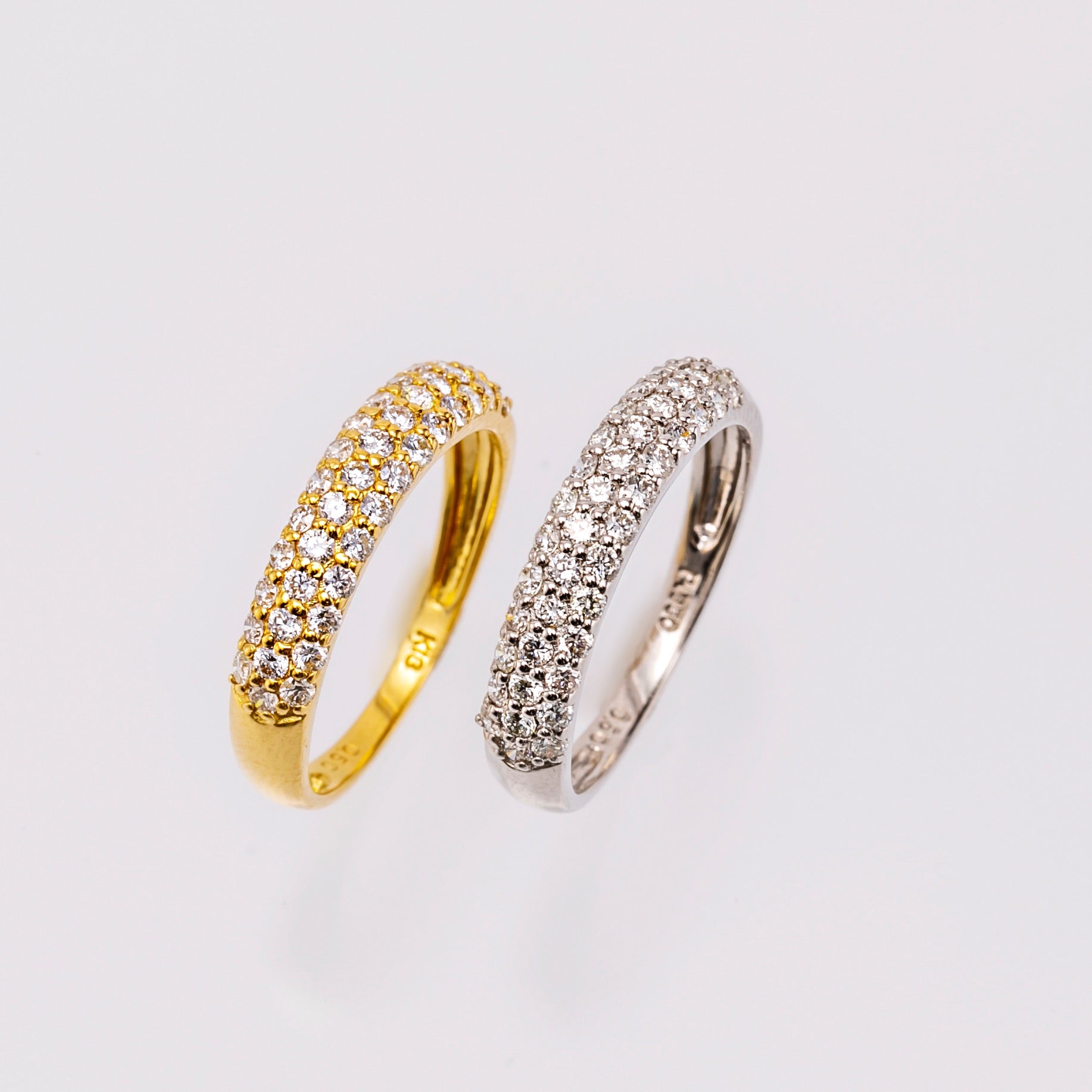 K18 Pave/Pave Diamond 0.5ct Ring
Glittering pave design 0.5ct ring
A pave ring that you can choose from K18YG or PT material.
This is a total of 0.5ct diamonds.
40pcs diamonds of about 1.4mm are set.
The classic design ring is a highly recommended item that goes well with any outfit.
By laying melee diamonds (small grains) tightly together,
The brilliance of the diamonds is enhanced.
Natural Diamond Brilliant: 0.5ct
Maximum Height: 4mm
Size: You can choose from #6 to 16, in 0.5 increments.
*If you order a size larger than #17, it will be an additional 1,000 yen.

Materials/Color Variations
・K18/YG Yellow Gold・PT950/Platinum 950
共有する