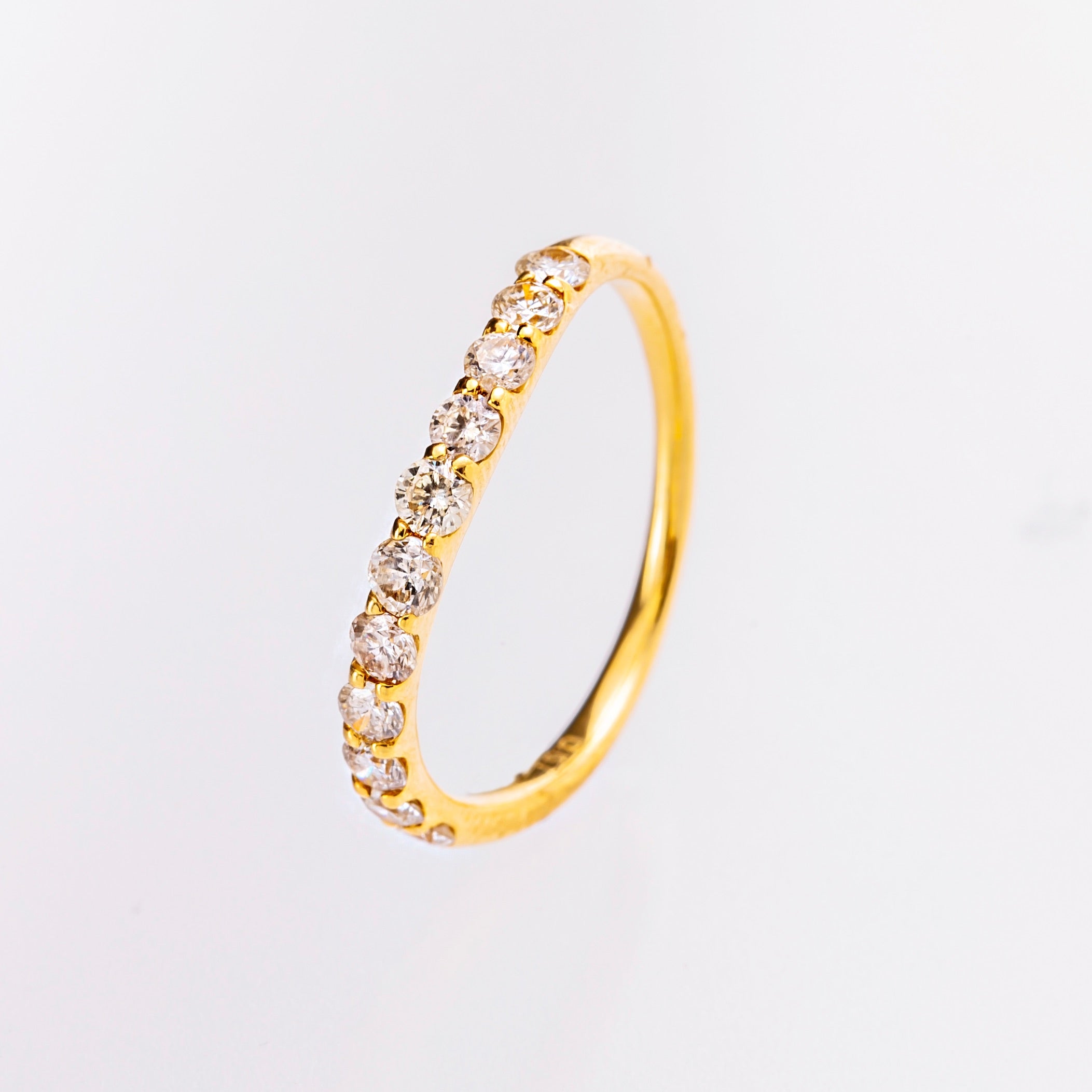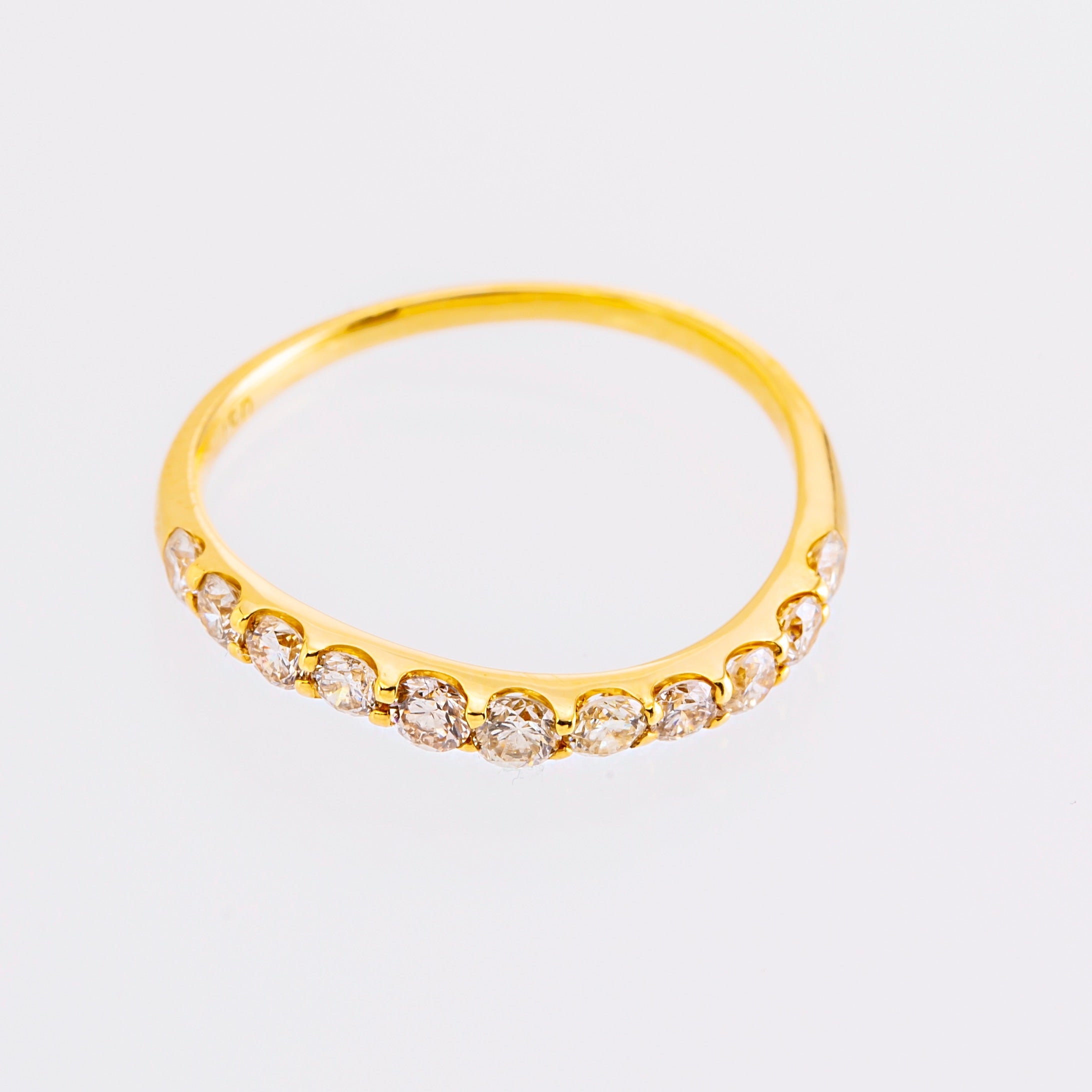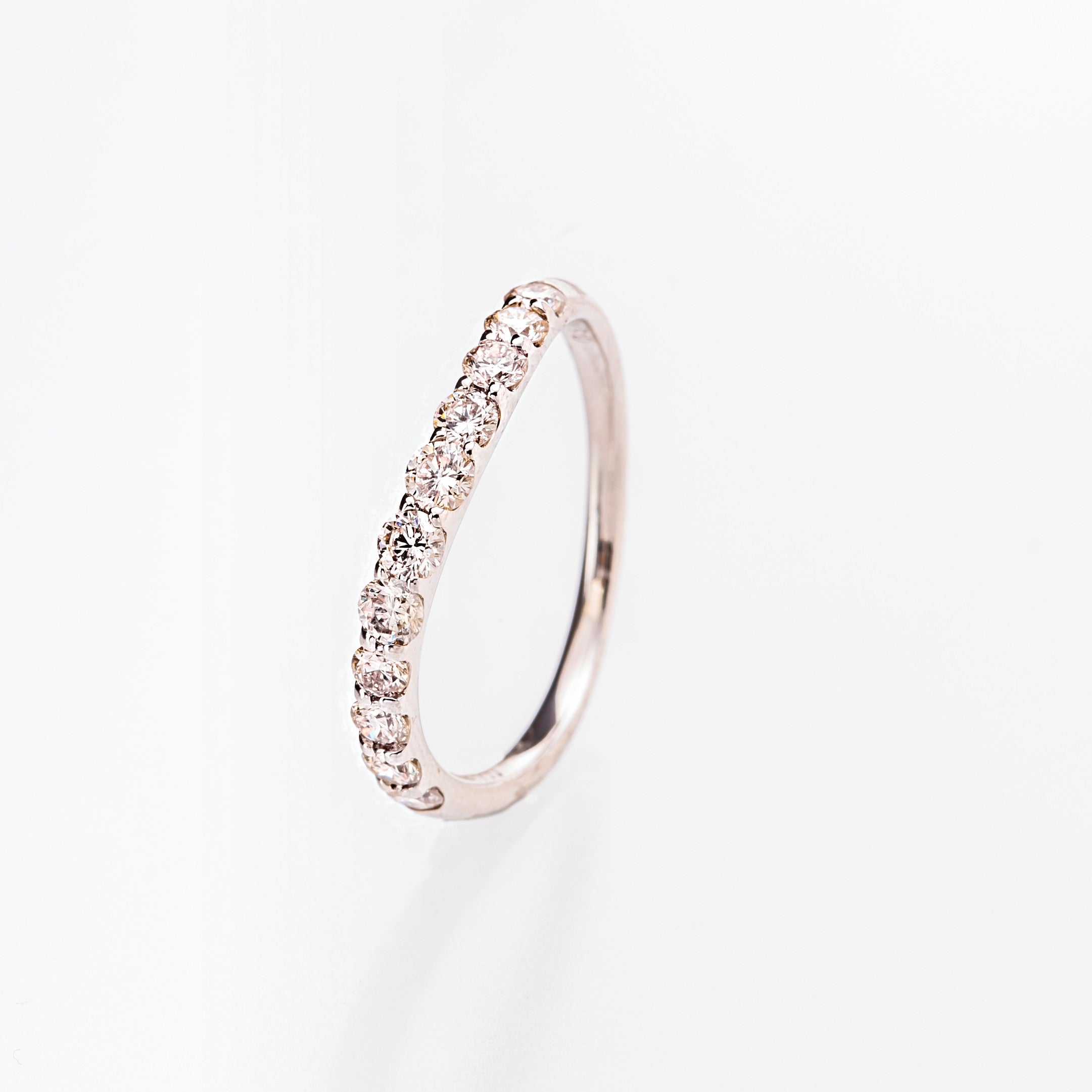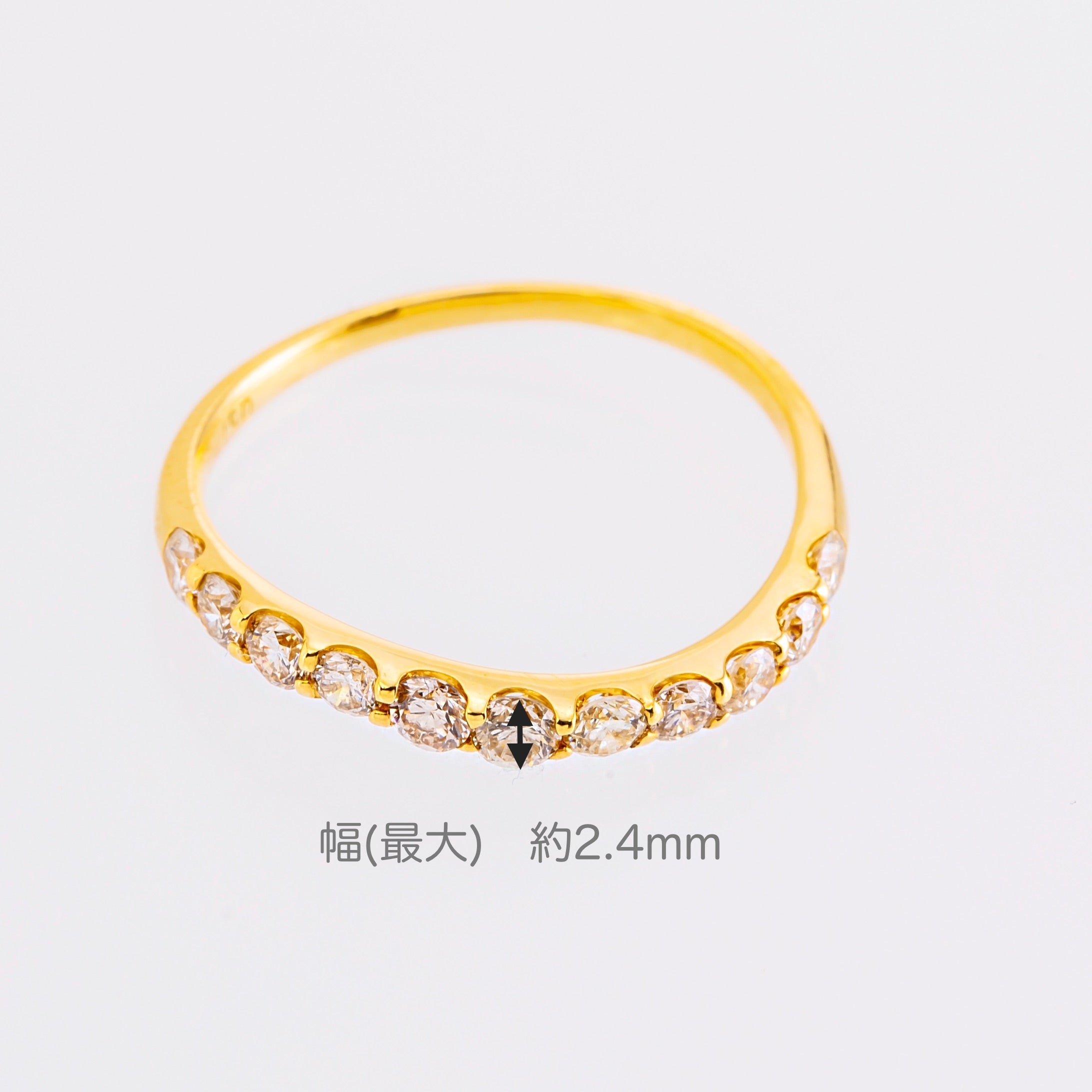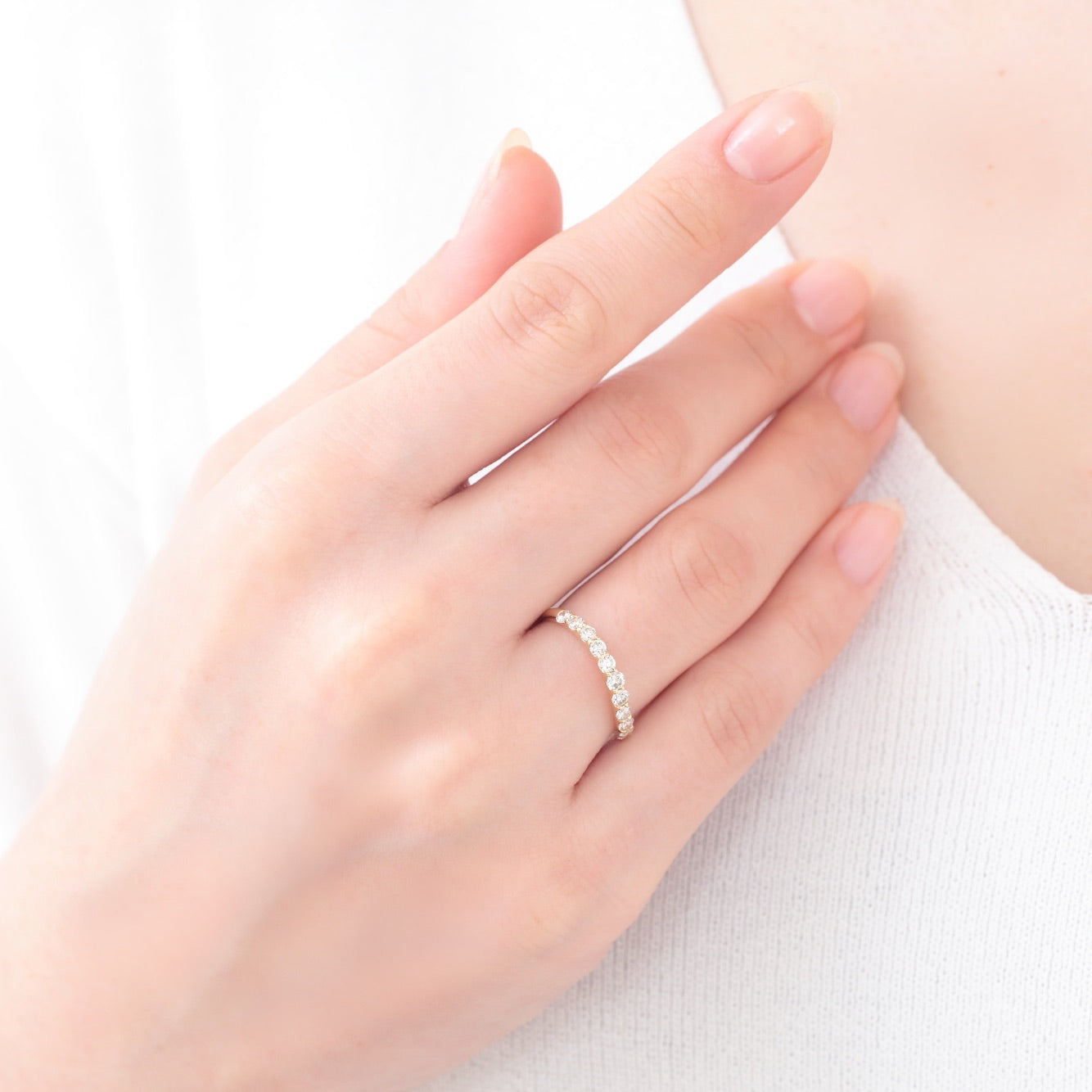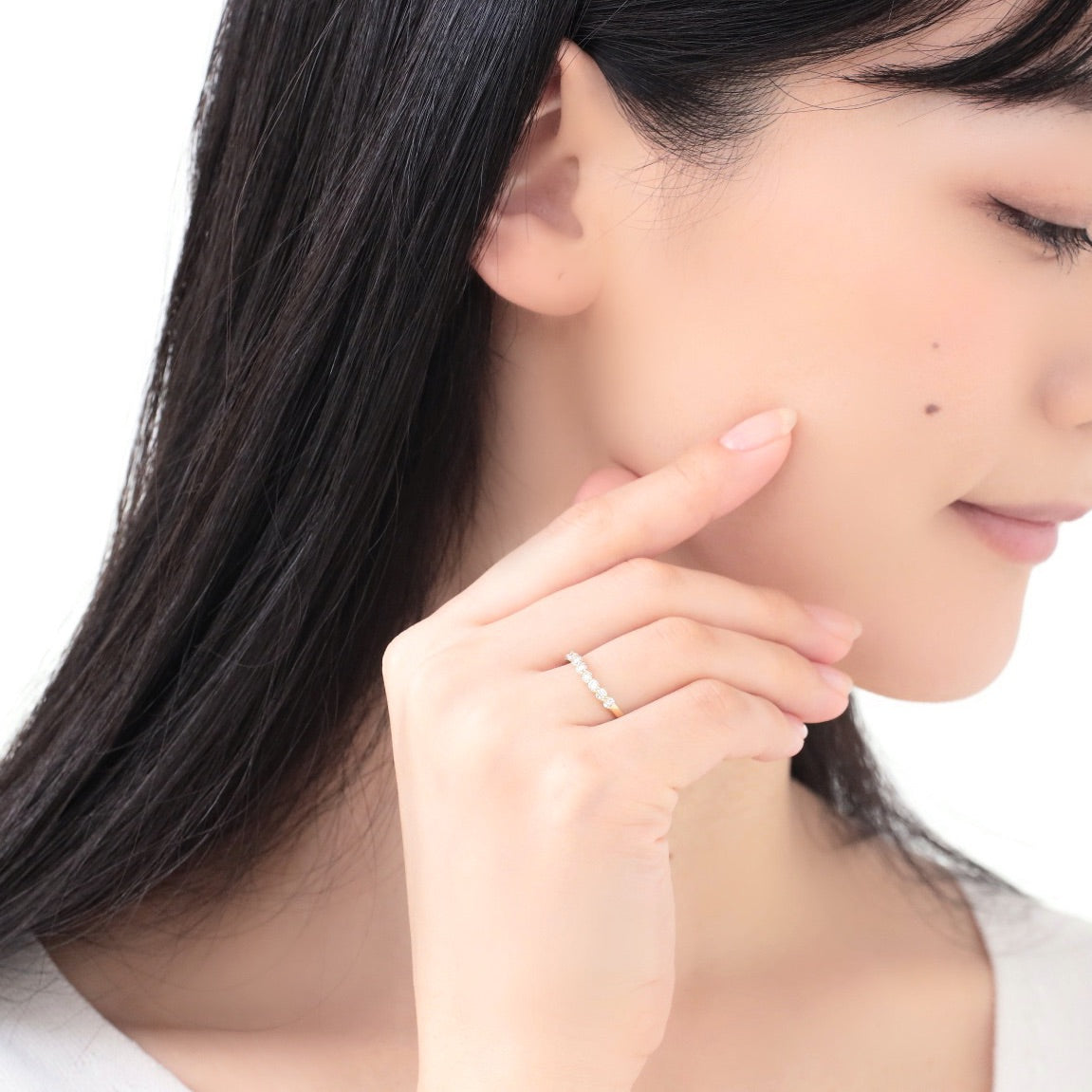 K18 mer/Mail Diamond 0.5ct Ring
Natural diamond 0.5ct half eternity
With 11 pc natural diamonds, Ring of total 0.5ct.
Clarity that expresses transparency uses SI class diamonds.
A gradation with a larger central diamond. A ring with a wave design that makes you look slimmer.
A half eternity ring that gives a beautiful sparkle, indispensable for adult women.
Natural Diamond Round Brilliant Cut: 0.5ct

Size: You can choose from #6 to 16, in 0.5 increments.
*If you order a size larger than #17, it will be an additional 1,000 yen.
Materials/Color Variations
・K18/YG Yellow Gold・K18/PG Pink Gold・PT900/Platinum 900
共有する