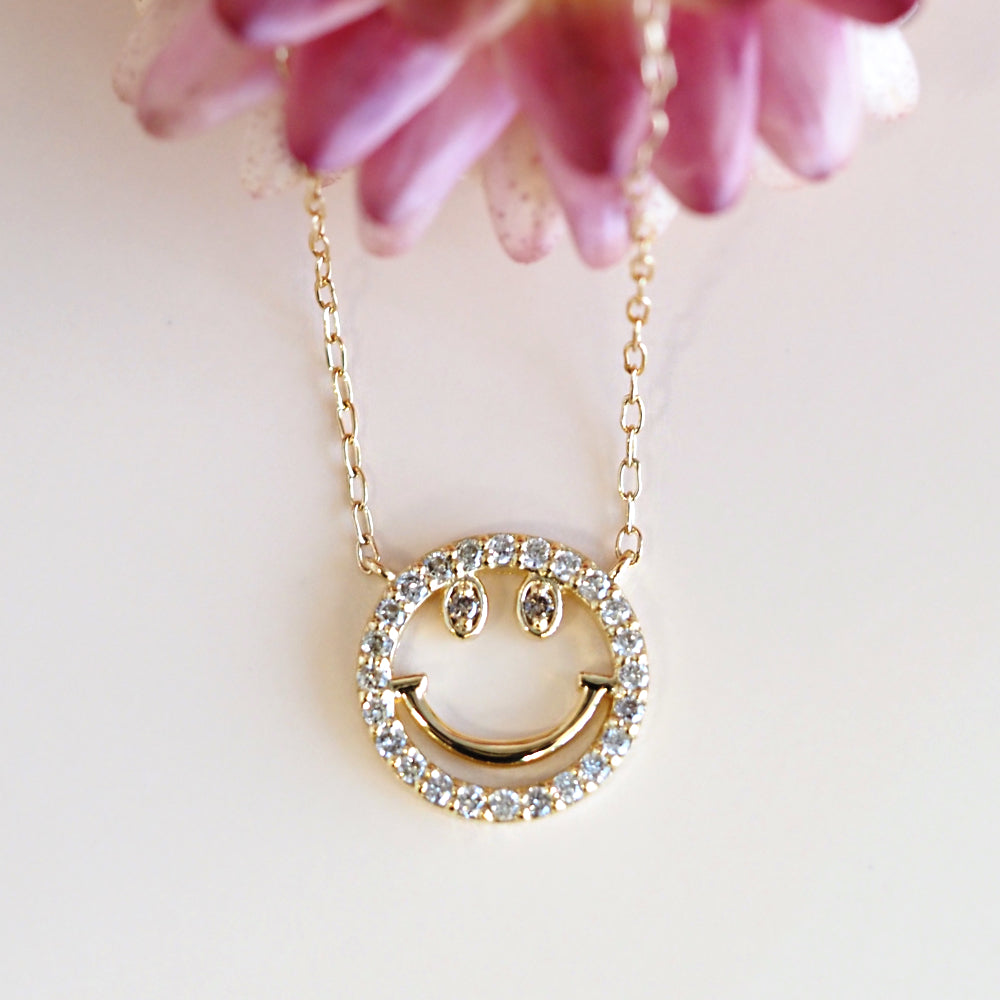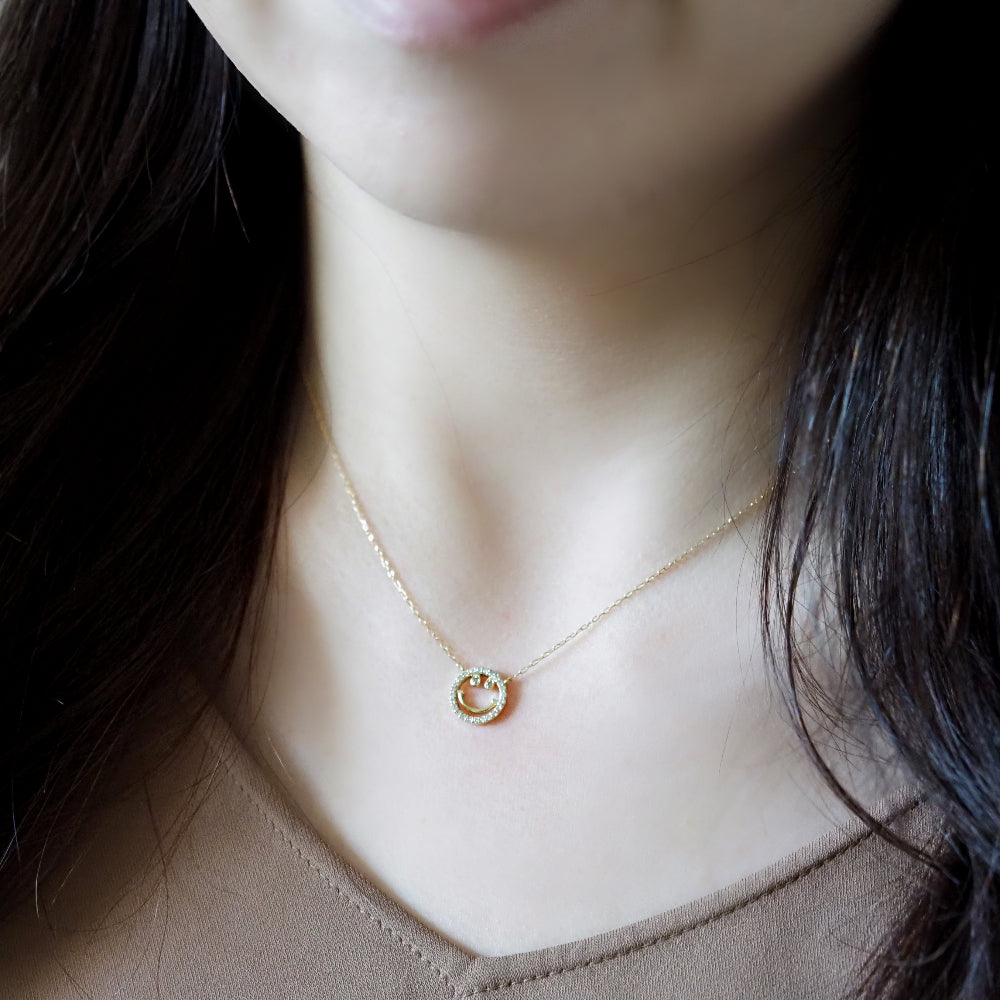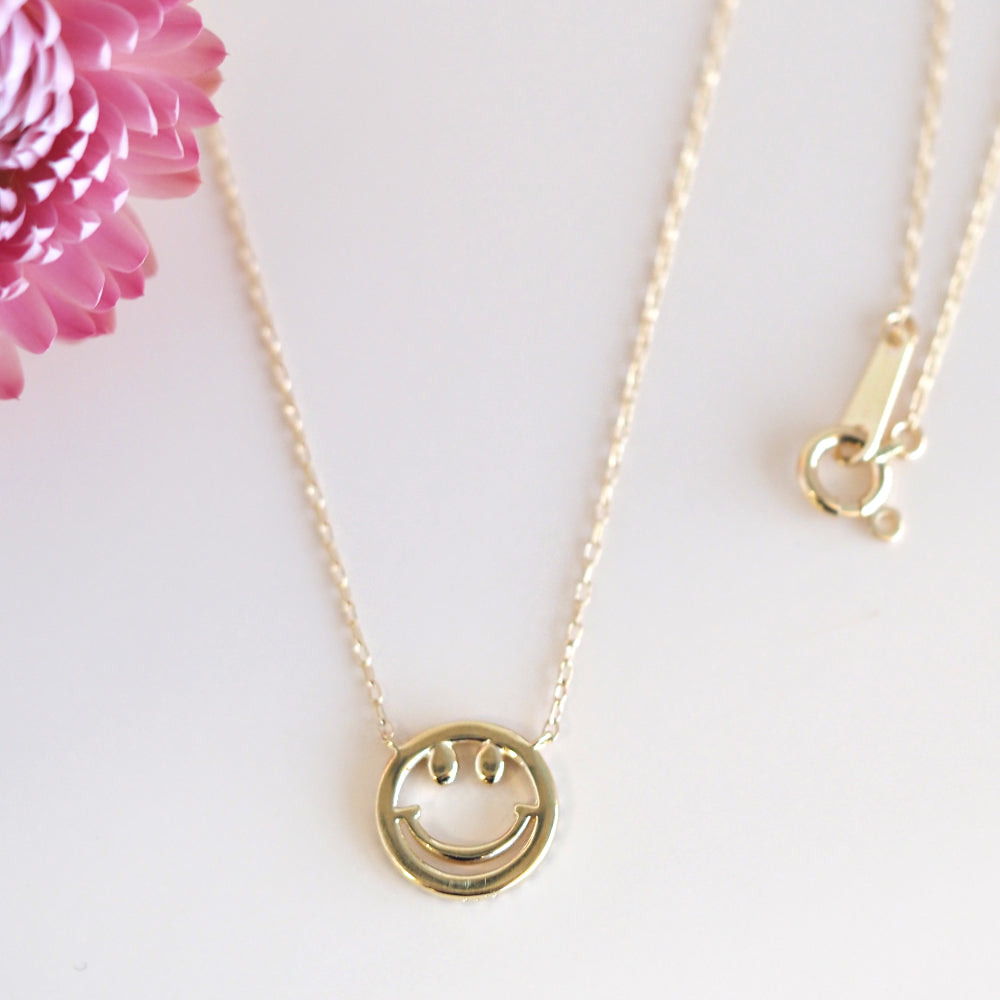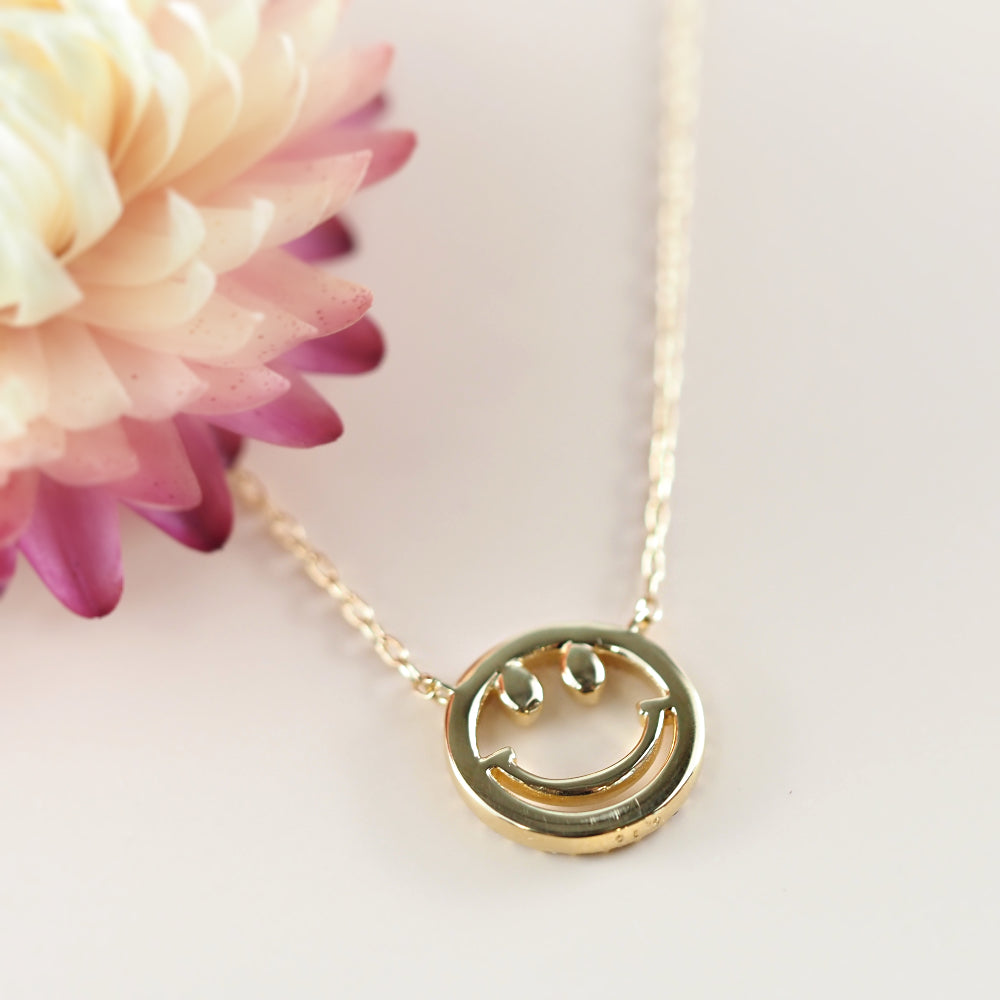 K18 Cherie/Sherry Necklace
K18 Diamond Smile Motif Necklace
Diamonds A necklace with a smile motif. If you look closely, the eyes are brown diamonds, so it has a gentle atmosphere.
The back side is bare metal only and can be used reversibly.

・K18/YG yellow gold
Natural diamond brilliant cut: 0.10ct
*There is an adjuster can about 3 cm from the pull ring, and the length can be adjusted.
*Colors may differ slightly from the actual product due to monitor settings.
共有する