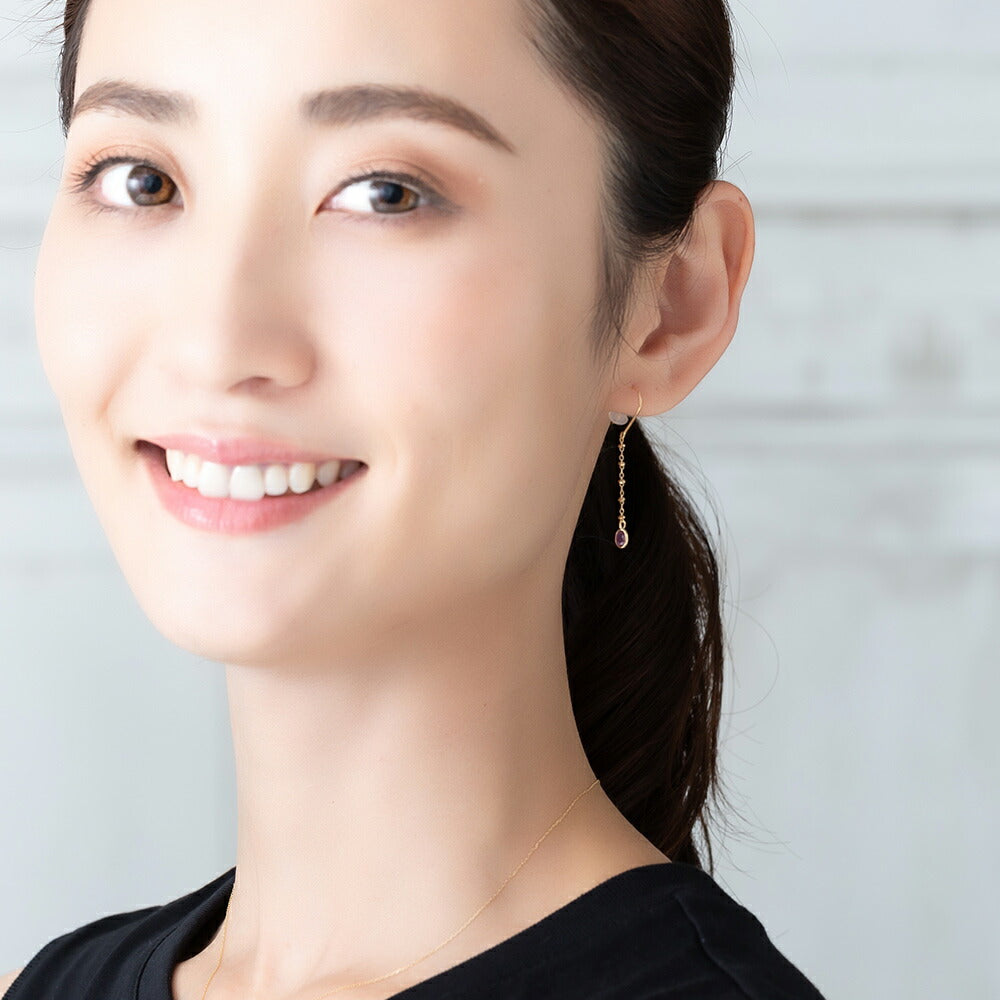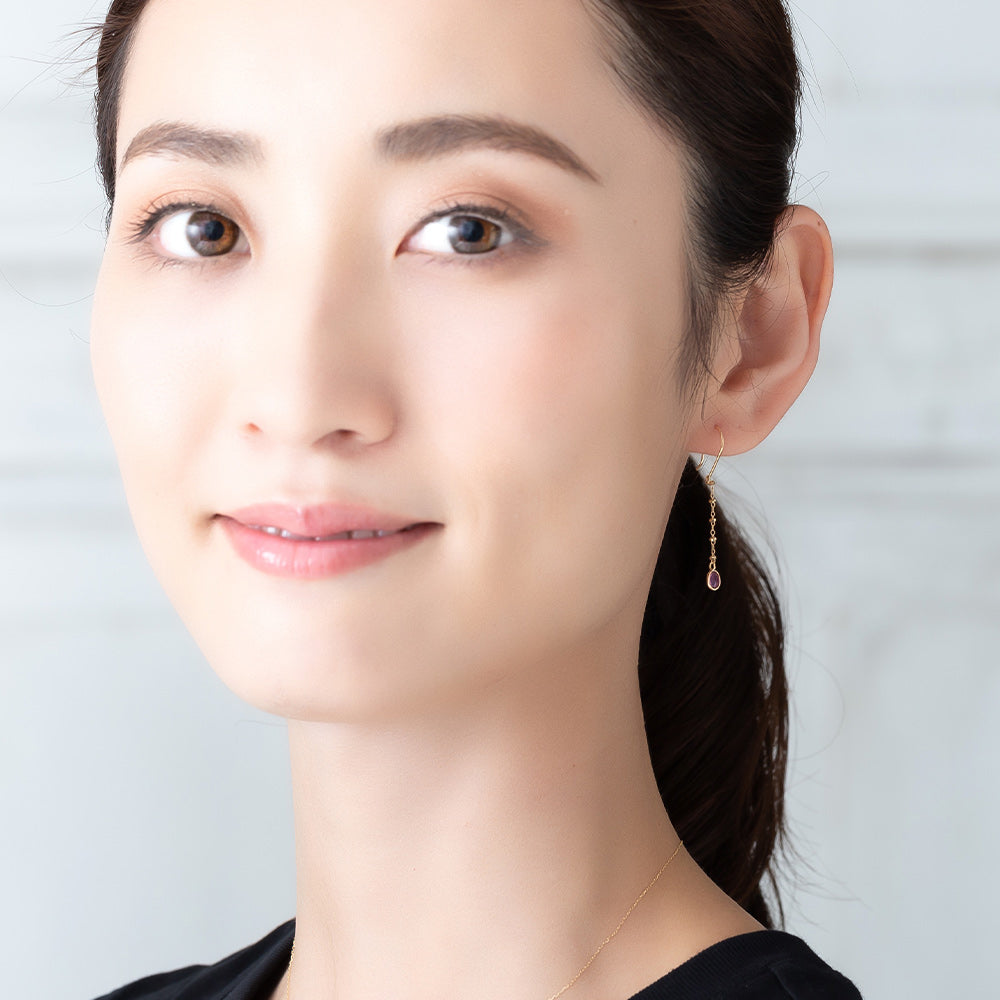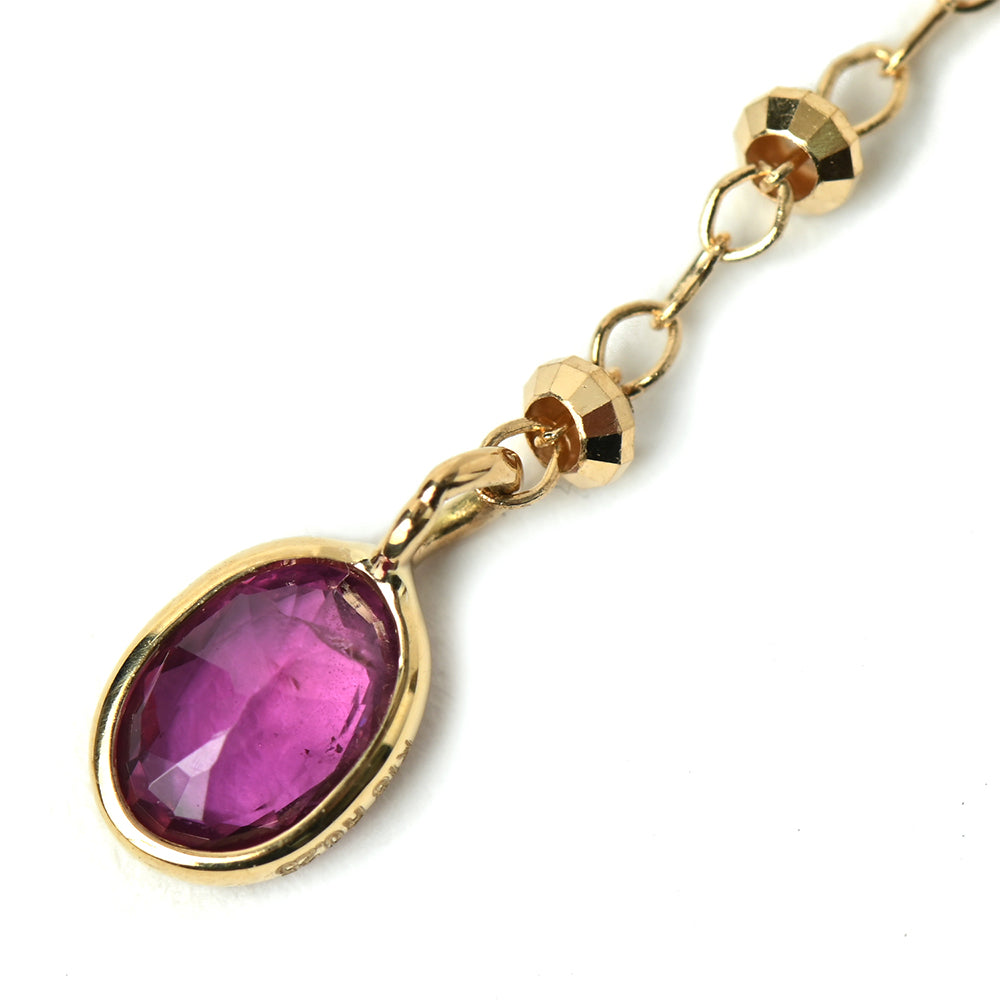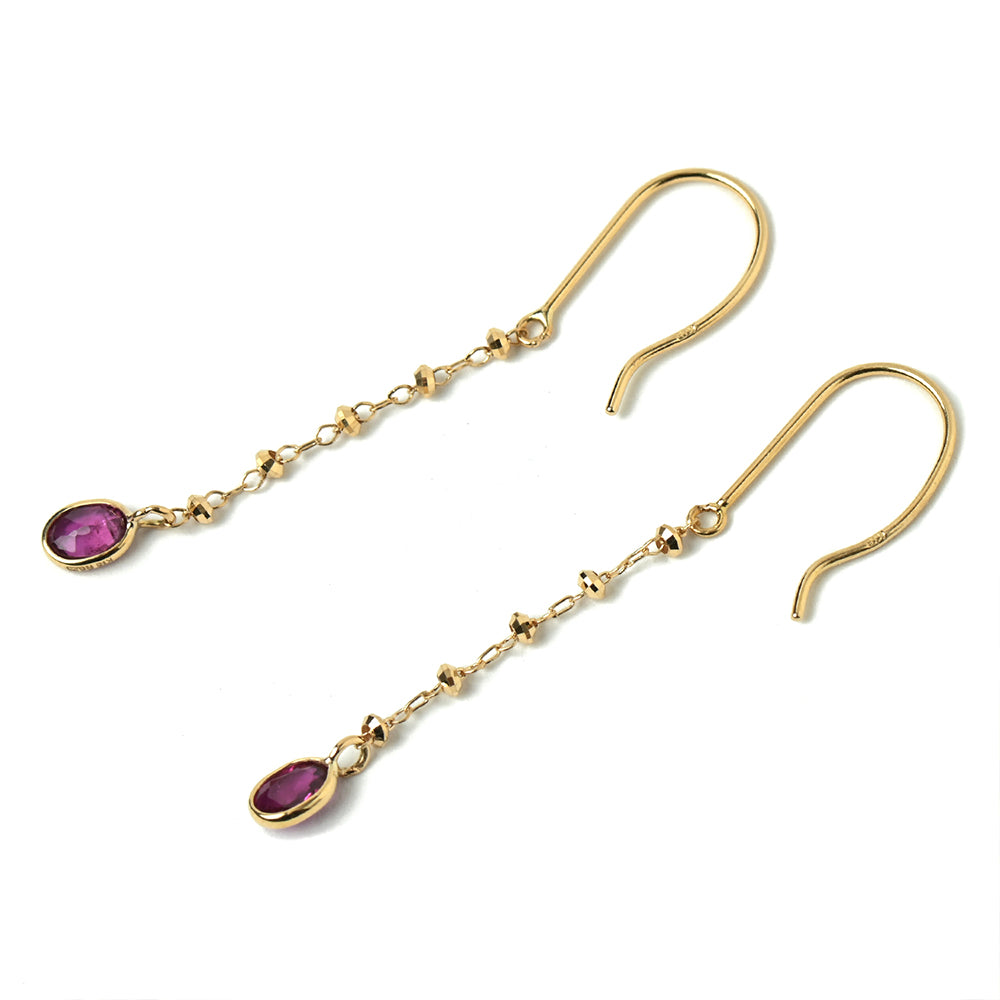 Brighten up your face with natural stone ruby earrings
Oval-shaped ruby swaying earrings. The side of the stone is wrapped in metal, so the ruby color shines even when viewed from behind.
The chain has an abacus-cut mirror ball, and the cut base metal shines every time it shakes.
The hook fittings are large and easy to use.
Natural ruby: total 0.50ct
K18 chain: approx. , the size and shape may differ slightly. Due to monitor settings, the color may differ slightly from the actual product.
共有する